A Russian spy ship was spotted patrolling off the East Coast of the United States on Tuesday morning, officials told Fox News.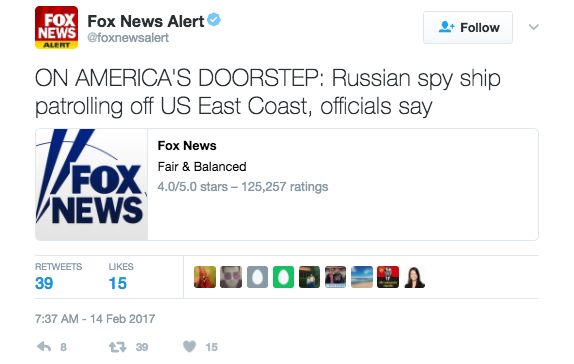 The Russian spy ship, the SSV-175 Viktor Leonov, was seen patrolling 70 miles off the coast of Delaware in international waters heading north at a speed of ten knots according to an official.
"It's not a huge concern, but we are keeping our eyes on it," an official told Fox News.
The ship, which is capable of intercepting communications, is also armed with surface-to-air missiles.
The ship last operated near the U.S. in 2015, but Russian spy ships have previously operated in waters near Cuba and the U.S. nuclear missile submarine base at Kings Bay, Ga.
[revad2]