A Look At The Navy SEALs' Secret Rule To Achieve Mental Toughness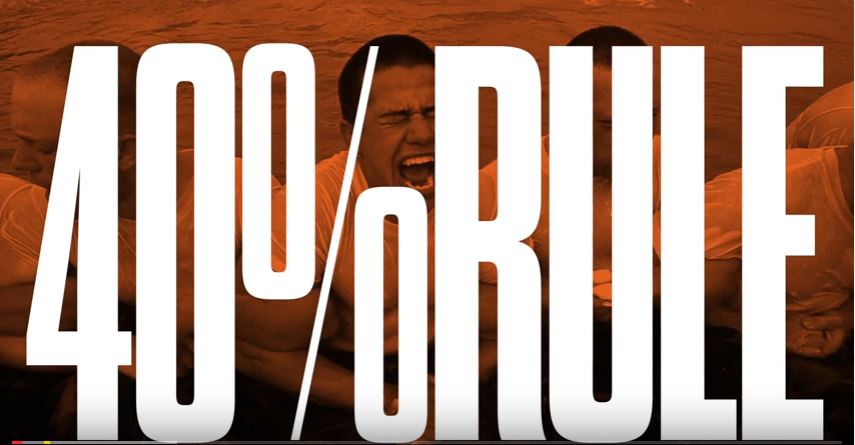 Navy SEALs 40 Percent Rule Navy SEALs 40 Percent Rule
U.S. Navy SEALs have been described in a multitude of ways. However, the one on which everyone would agree is that they more likely are, hands down, the toughest men on the planet. This is a group so select, that only the top of the cream from all of the U.S. Armed Services are invited to try.
Many people think that the secret of this select club is physical toughness, and even though there's certainly some of that in every Navy SEAL, there's something else even more important than that.
Now, it's been said that 99% of people who start a marathon in the U.S. goes on to finish it. This is a surprisingly huge number, taking into consideration how long and physically taxing marathons are. People who do incredibly tough things for a living say that there's a reason that it's so high. It's called the 40% Rule, a concept used by Navy SEALs to increase mental toughness that simply says that when your mind is telling you that you're done, you're really only 40 percent done. Sounds interesting and worth watching to say the least.