Texas officials are currently investigating what caused a fire to begin at a mosque in Victoria, Texas in the early morning hours on Saturday that resulted in the complete destruction of the building. Firefighters say that the building was empty as it was seen engulfed in flames as they arrived at the scene at around 2 A.M. local time, and took responders approximately four hours to put out the fire. The FBI, the ATF, and the Texas Rangers are all taking part in the investigation efforts.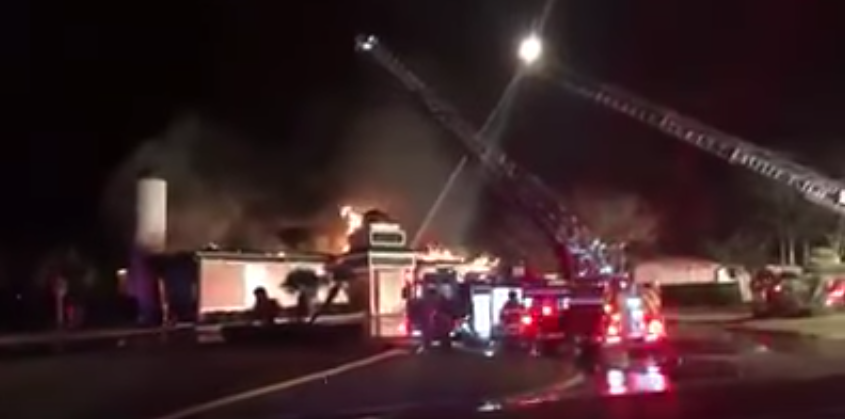 The fire was first noticed by a clerk at a nearby 7-Eleven, Paul Hulbert, who saw smoke and flames as he was taking out the trash. Hulbert said he called the fire department just before 2 A.M. and had not seen anything suspicious surrounding the mosque before then.
About 20 members of the mosque joined together across the street from the destroyed building and engaged in a morning prayer. The Victoria Advocate reported that the congregation members planned to conduct the rest of their daily prayers as close to the burned structure as investigators would allow. The president of the mosque, Shahid Hashmi, spoke to reporters outside of the burning center.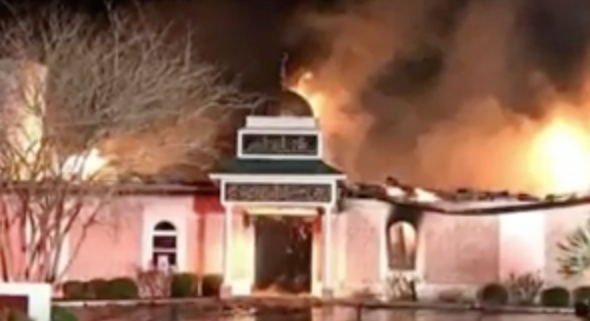 "It's a house of worship," he said.
"They said it … is a restricted area for now for the investigation," he continued. "So, we just prayed right here on this," referring to the sidewalk.
Hashmi added that the mosque had been burglarized on January 21st, but he is not speculating that he fire was started intentionally.
As of Monday morning, a GoFundMe that was started to help raise money to rebuild the Islamic center was about $1,000 away from its $850,000 goal.
"Our hearts are filled with gratitude for the tremendous support we've received. The outpouring of love, kind words, hugs, helping hands and the financial contributions are examples of the true American Spirit," the fundraising page says. "We're so very much thankful and appreciative of everyone's thoughtfulness.
[revad2]