Israel Announces Plan For Large Settlement Expansion In The West Bank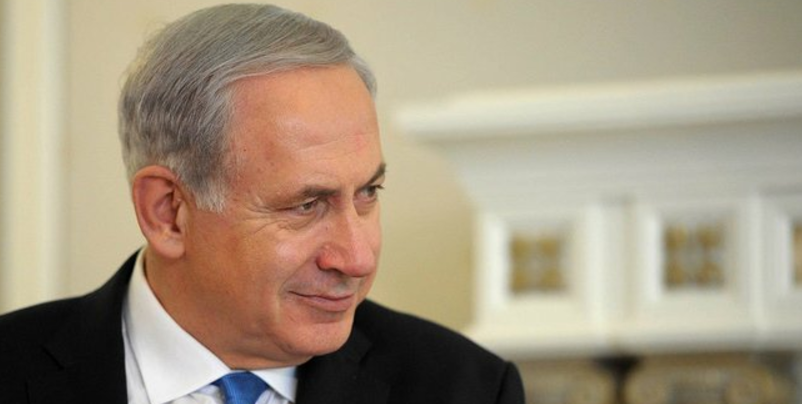 On Tuesday, Israel approved a settlement expansion in the West Bank consisting of 2,500 housing units for its Jewish citizens, according to Israel's Defense Minister Avigdor Lieberman and Prime Minister Benjamin Netanyahu. The announcement comes just days after the Trump administration took office and two days after President Trump and PM Netanyahu engaged in a conversation"to discuss ways to advance and strengthen the U.S.-Israel special relationship, and security and stability in the Middle East."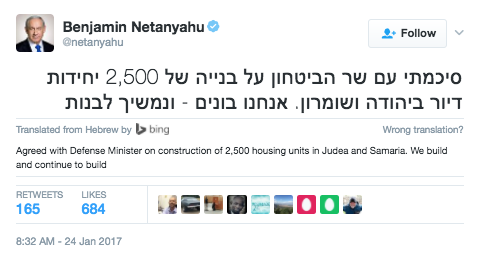 "We're building — and will continue to build," Netanyahu said following the announcement.
Avigdor Lieberman referred to the biblical terms for the West Bank and said that the Jewish state would be "returning to normal life in Judea and Samaria."
Netanyahu and Lieberman say that the newly approved homebuilding plan is being done "in response to housing needs."
There are currently about 140 settlements in the West Bank and East Jerusalem housing about 500,000 Jews. International law declared such settlements "illegal" but Israel does not agree.
The Obama administration had been harsh critics of the growth of Israeli settlements and accused the Jewish state's actions "a threat to peace."
Hanan Ashrawi, a leader of the group dedicated to directing violence at Israelis called the Palestine Liberation Organization (PLO), said that Netanyahu is feeling emboldened by the support she finds in the new U.S. administration.
"It is evident that Israel is exploiting the inauguration of the new American administration to escalate its violations and the prevention of any existence of a Palestinian state," Ashrawi said.
"Once again, the Israeli government has proved that it is more committed to land theft and colonialism than to the two-state solution and the requirements for peace and stability," she said in a statement.
Ashrawi then urged the U.S. and others to "undertake serious and concrete measures to bring about a full cessation of all settlement activities and to hold Israel to account for these disastrous plans with punitive measures and sanctions before it completes the destruction of the territorial and demographic contiguity of the West Bank".
[revad2]