Police in Sweden are investigating a suspected gang rape that was said to have been carried out by two Afghan migrants who broadcast their brutal assault against a Swedish woman on Facebook Live. The two assailants appeared to have a gun as they attacked and raped the victim, which witnesses say lasted approximately three hours and was only stopped once police arrived.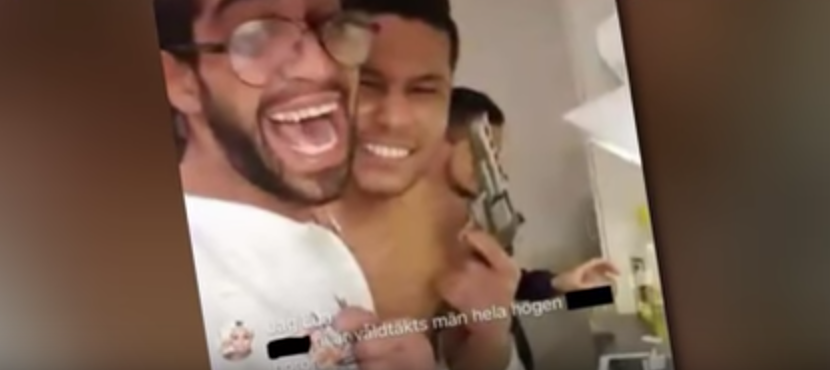 According to the Swedish tabloid Aftonbladet, the attack took place in an apartment in Uppsala on Saturday night. The suspects accused of executing the attack over Facebook live to a private Facebook group.
A third man was detained on suspicion for failing to reveal the rape. The suspects range in age from 19 to 25 and were arrested on the spot by the police that showed up before the stream was ended. Under Swedish law, the three men cannot be named, but those suspected of a serious crime can be detained without being charged.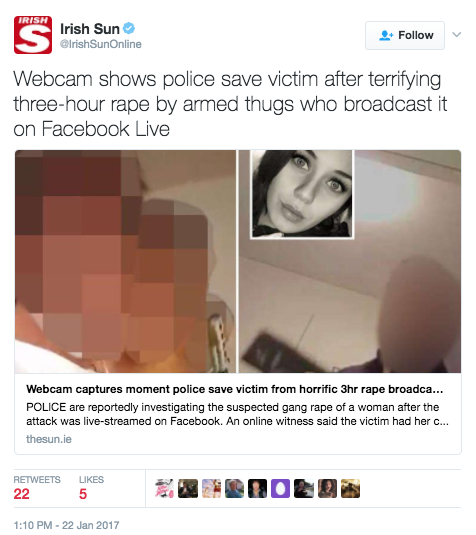 A witness to the video said what she saw terrified her.
"Two guys pushing down a girl on the bed… I first thought it was a poorly-orchestrated joke. But it was not," she said. Witnesses also say the victim looked close to being unconscious.
According to another witness, the suspect said "you have been raped," and laughed.
A resident of southern Sweden, Linda Johansson, told Swedish Television News that she saw a second video in which the assailants were trying to convince the victim to deny that the attack had occurred.
"The girl was sitting in front of the camera while the man who filmed her tried to convince her to deny that she had been raped," Johansson said. "He was putting words into her mouth. He was taunting and laughing throughout the whole clip."
According to Expressen, Magnus Berggren, an Uppsala prosecutor, spoke at a news conference and asked witnesses to turn over the footage.
"Police and prosecutors have access to some of the images and video footage," Berggren said. "What we do not have access to is the segment showing the actual assault."
"We are gathering evidence, technical evidence, but also interviewing," he continued. "We have questioned a number of people and there will be more interviews."
The Local reports that the three men involved are denying the charges.
 "This is a hideous crime and we do not tolerate this kind of content on Facebook," said Facebook spokeswoman Christine Chen.
"If someone does violate our community standards while using Live, we want to interrupt these streams as quickly as possible when they're reported to us. So we've given people a way to report violations during a live broadcast," Chen added.
[revad2]