The Bradley Fighting Vehicle family, named after the U.S. Gen. Omar Bradley who commanded the greatest concentration of troops ever in U.S. history during WWII, is an American fighting vehicle platform manufactured by BAE Systems Land and Armaments. Of these vehicle platforms, the M2 Bradley IFV is the one with enough firepower to match its maneuverability.
The Bradley Infantry Fighting Vehicle can transport up to seven soldiers in the rear. It houses M4 carbines, M249 squad automatic weapons, M203 grenade launchers, M320 grenade launchers, the FGM-148 Javelin anti-tank missile, and can store five reloads for its launcher, according to We Are the Mighty.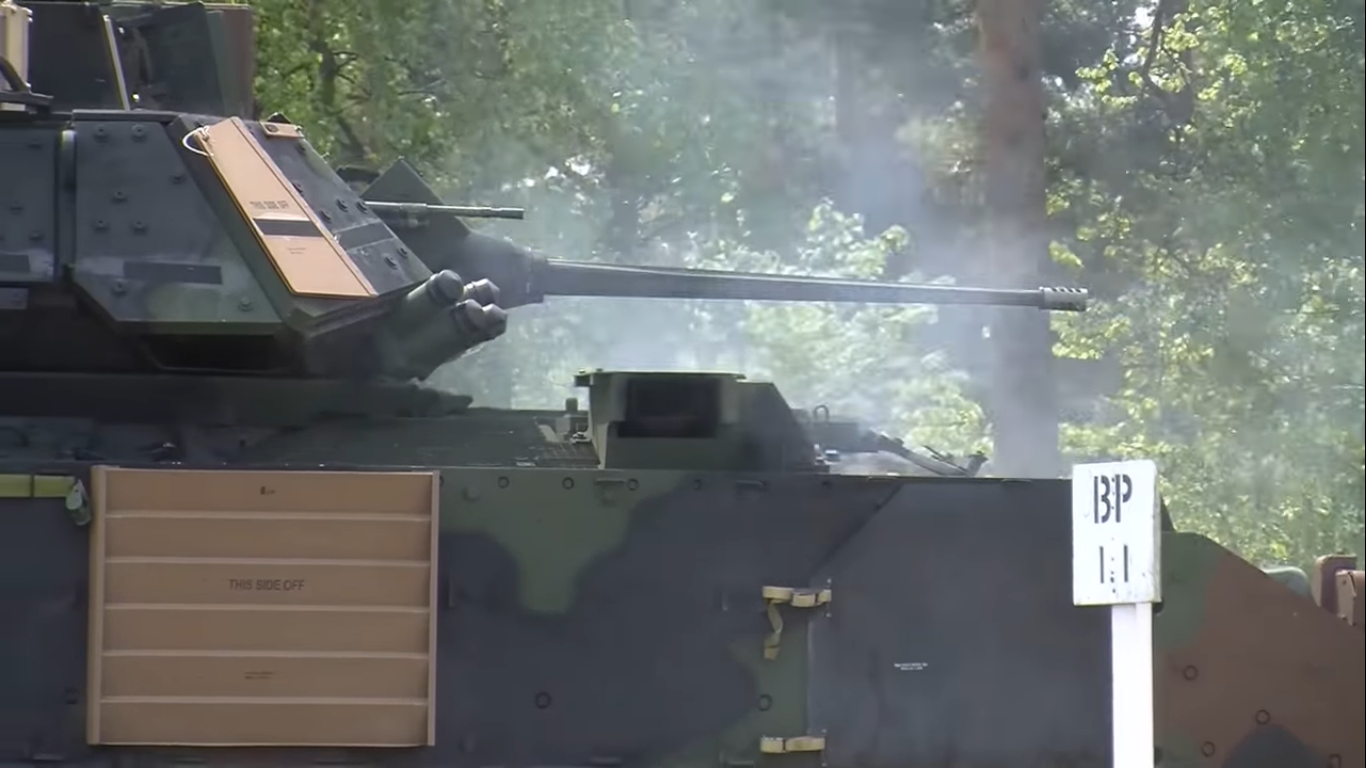 (Military Archive/YouTube)
Designed for reconnaissance, the M2 Bradley can transport a squad of infantry while simultaneously providing them with protection and firepower to both suppress and eliminate most threats, which is precisely what it is supposed to do.
This video showcases the M2 Bradley, with the BGM-71 TOW anti-tank missiles, and M242 Bushmaster that provides it with enough firepower to knock out enemy armor repeatedly. It has all the bells and whistles, plus more, and it doesn't take no for an answer.
Check it out:

The M2 Bradley entered service in the early 1980s, replacing the M113 armored personnel carrier, which would make troops move around on foot. The M2 Bradley kept troops inside the vehicle to fight.
The awesome firepower and versatility of the M2 Bradley IFV is proven time after time with its "welded aluminum armor hull, a spaced laminated aluminum and steel armor front arc, providing protection from 30 mm armor-piercing rounds, and is fitted with explosive reactive armor and withstands hits from RPG rounds," Military Today described.
Across the bottom of the M2 Bradley IFV, it is steel plated as a shield against mines.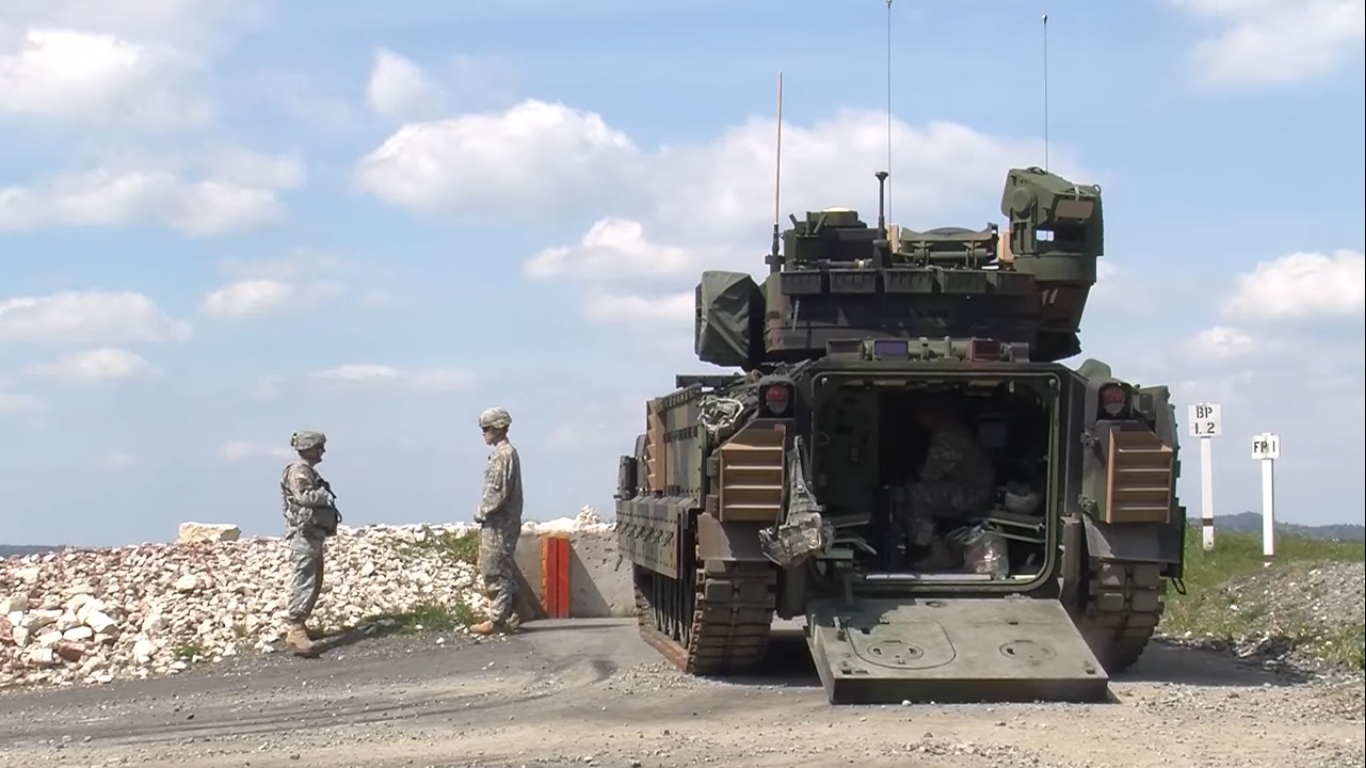 (Military Archive/YouTube)
Despite its power and attractive capabilities, only the U.S. and Saudi Arabia employ it. During Operation Desert Storm, 2,200 Bradleys were used and only three of them were disabled, the Baltimore Sun revealed.
It is 21.33 feet in length, 10.76 feet in width, 11.09 feet in height, and weighs in at monstrous 40 tons.  The M2 possess superior power, acceleration, and an advanced suspension for a weighty increase in speed, according to the Military Analysis Network.
Some of the specifics of the M2 Bradley IFV remain classified, which is unsurprising given its critical role in combat operations. It has one job with multiple roles — to safely deliver soldiers to the battlefield, offer fire support, and blast anything that gets in the way of the mission.