Former Alaska Gov. Sarah Palin is being considered to be President-elect Donald Trump's secretary of Veterans Affairs, ABC News reports.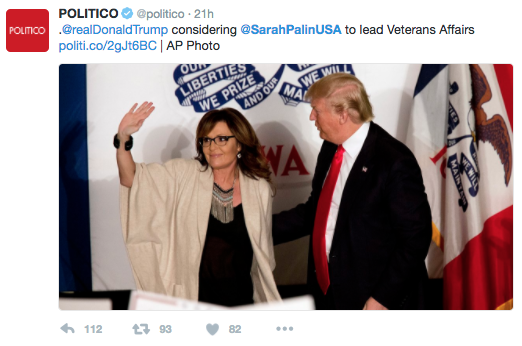 Palin has supported Trump since the beginning of his campaign and even campaigned ahead of him before the Iowa caucus earlier this year. Despite her support it is believed that former Massachusetts Sen. Scott Brown is a more likely candidate for the position. Brown has already met with president-elect Trump to discuss the position.
USA Today has reported that former Texas governor Rick Perry and Florida Congressman Jeff Miller, who is the chairman of the House Committee on Veterans' Affairs, are also being considered as potential candidates for secretary of Veterans Affairs.
[revad2]