This is a breaking story and will be updated throughout the day with developments.
[3:30 PM EST] The killer has been identified as 22-year-old Mevlut Mert Aydintas, a member of the Ankara riot police. He was off-duty at the time of the incident. The mother and sister of Aydintas have been detained in the southwestern Turkish province of Aydin, according to CCN Turk.
[1:25 PM EST] The assailant has been killed.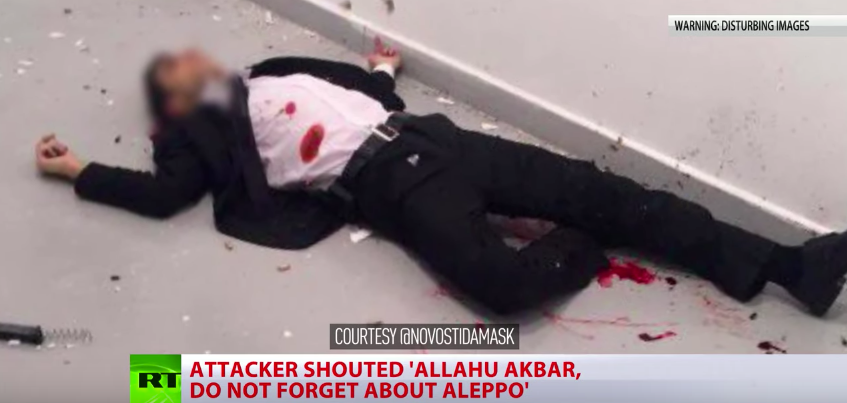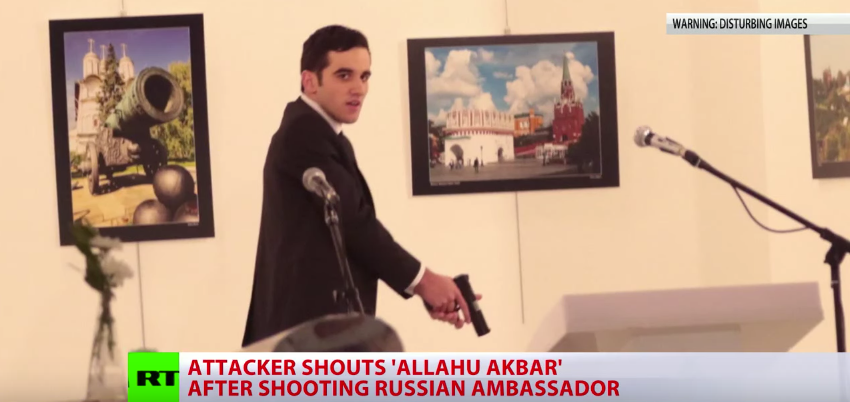 [12:15 PM EST] Russian Ambassador Andrei Karlov is dead after being shot while giving a speech at an art opening in Ankara.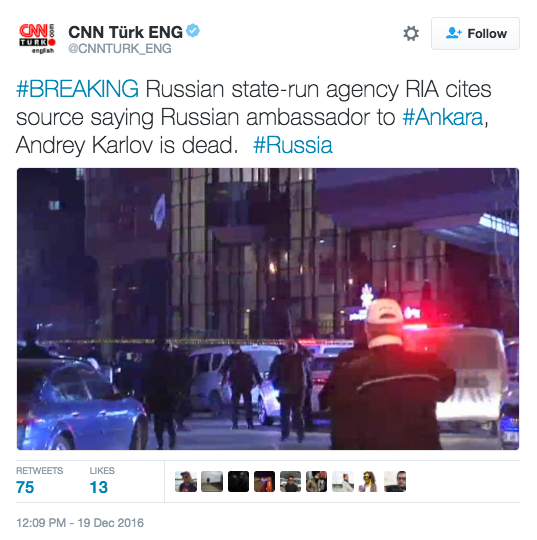 On Monday, the Russian Ambassador to Turkey was shot in what is being reported as a "targeted attack" by a gunman during the opening of an art exhibition in Ankara. The ambassador, Andrei Karlov, was seriously injured and transported to the hospital. CNN Turkey is reporting that the gunman yelled about Aleppo before firing. The ambassador and at least three others are reported injured.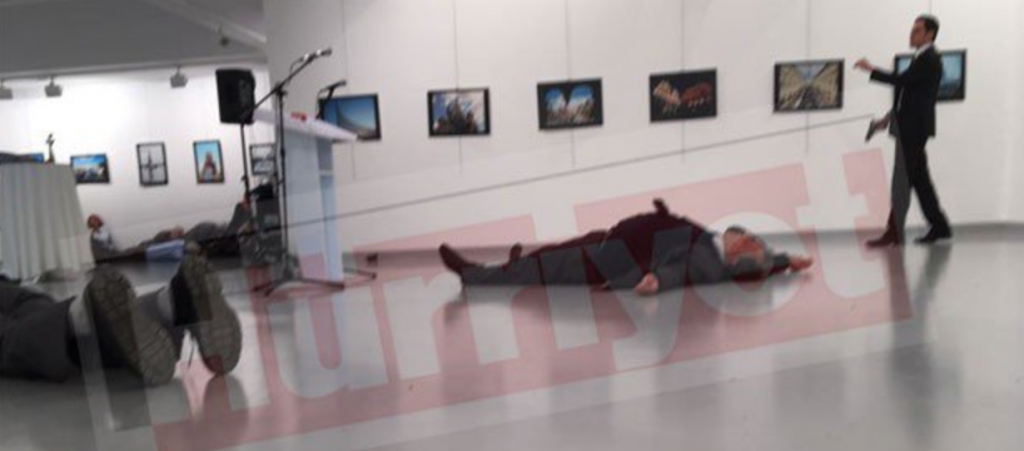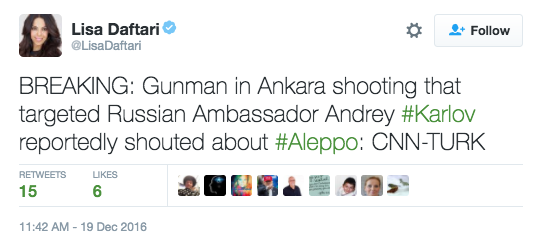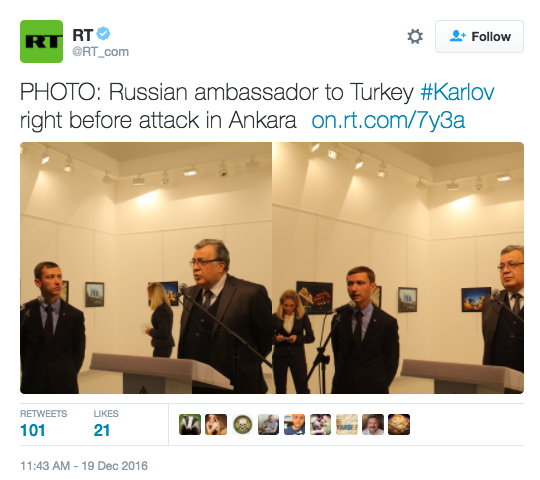 [revad2]