Bill Clinton Blames James Comey, Trump & "Angry White Men" For Hillary's Loss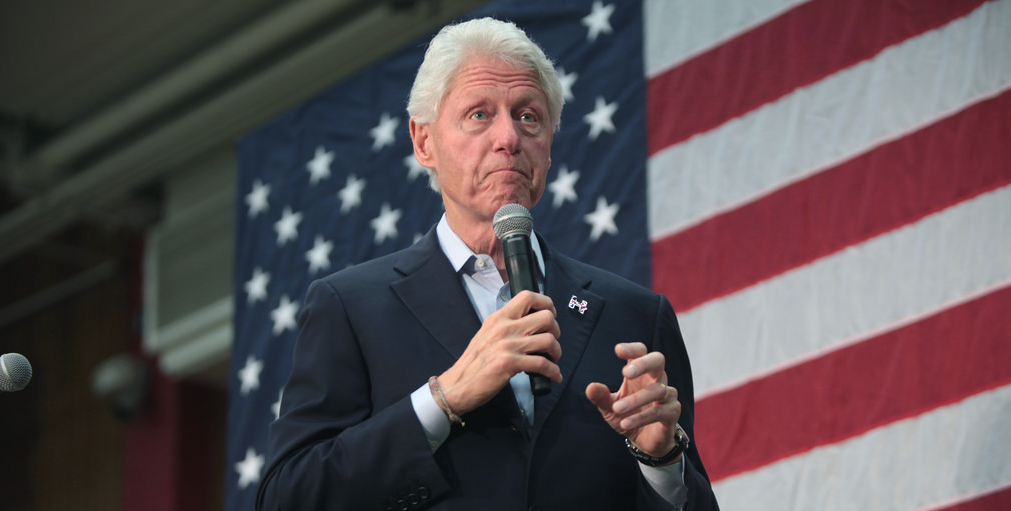 Screen Shot 2016-12-20 at 4.31.02 PM
It was reported that the editor of the Bedford-Pound Ridge Record Review based out of West Chester recently ran into Bill Clinton at a local bookstore and engaged in an impromptu Q & A session with the former President. The editor published an anonymous piece about the encounter with Bill in the print edition of the paper and said that Bill blamed FBI Director James Comey and more for Hillary's 2016 Presidential election loss. According to the anonymous editor, the 42nd President of the United States said that President-elect Trump "doesn't know much" but knows how to get "angry, white men to vote for him."
"James Comey lost her the election," Bill Clinton said, according to the reporter.
While talking about the Russians alleged involvement in the election, Clinton said "you would need to have a single-digit IQ not to recognize what was going on."
Bill Clinton then went on to say that President-elect Trump "doesn't know much" but "one thing he does know is how to get angry, white men to vote for him."
Clinton said that it was Trump that called him following the results of the election, and not the other way around. He said he remembers the conversation "like it was 15 years ago." In natural his fashion, Donald Trump took his response to Twitter.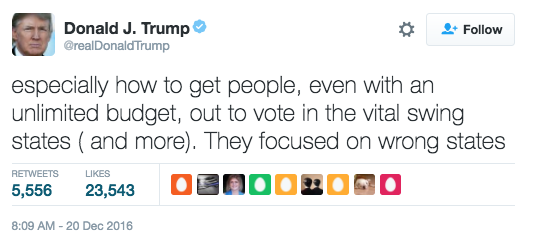 "Bill Clinton stated that I called him after the election," Trump tweeted. "Wrong, he called me (with a very nice congratulations). He 'doesn't know much' … especially how to get people, even with unlimited budget, out to vote in the vital swing states ( and more). They focused on wrong states."
Bill Clinton took a page from the President-elect's book and tweeted back a response.
"Here's one thing @realDonaldTrump and I can agree on — I called him after the election," the former President said.