Over the weekend, 44 people were killed and 155 injured after a Kurdish Militant group carried out a twin bombing attack during a heavily attended soccer game at Besiktas Vadafone Arena. Thirty of the people killed were police officers. The Kurdish Freedom Hawks (TAK), a breakaway sect of the Kurdistan Worker's Party (PKK), took responsibility for the attack. The TAK claims that the people of Turkey were not the target of the attack. This act of terrorism appears to have specifically targeted police.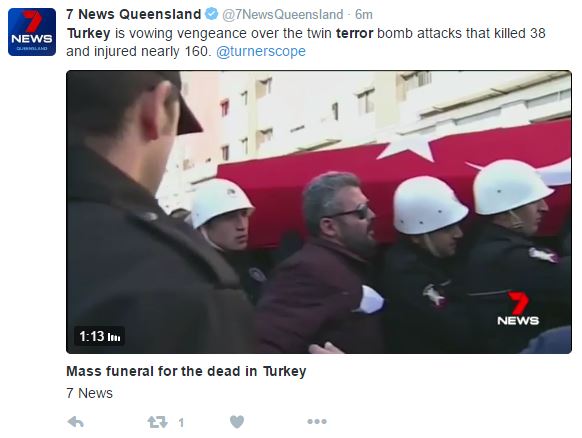 The attack consisted of two bombings. The first explosion was caused by a remote control car bomb just outside the area at approximately 11 PM local time. Less than one minute later a suicide bomber detonated his explosive device at Macka Park, a park adjacent to the stadium.
Turkey President Tayyip Erdogan and Interior Minister Suleyman Soylu have vowed to carry out a counter attack against the group. Soylu said at the funeral for five police officers killed in the attack:
"Sooner or later we will have our vengeance. This blood will not be left on the ground, no matter what the price, what the cost."
The most important topic is on how we will stand against terrorist attacks, and I want the people to know that we will fight this until it ends," Erdogan said in a statement. "We will not let them discourage us and make us afraid of them. This country is its people. If you don't have respect and care for its people then we can not let this get away."
Soylu went on to issue a similar warning to anyone that offers support or sympathy to the terrorist organization on social media sites. Thirteen people have been arrested in connection with the attack.
[revad2]