According to officials close to the transition team, President-elect Donald Trump has selected Alabama Senator Jeff Sessions to be his attorney general. Sessions, who was reportedly also being considered for secretary of defense, endorsed Trump very early on in his campaign and has been one of the President-elect's closest confidants since. Trump has outwardly expressed admiration for Sessions past legal career. Sessions was elected as Alabama's attorney general in 1995.
Senator Jeff Sessions joined the Senate in 1996 and is a member of the Judiciary Committee. He was a former prosecutor and was nominated for a federal judgeship in 1986 by Ronald Reagan, but the nomination was rejected by the Senate. Sessions will also need Senate confirmation before being able to take the position of attorney general.
As chairman of the Senate Subcommittee on Immigration, Sessions has advised Trump on his immigration policy planning during the campaign. The Alabama Senator is also very strict when it comes to immigration laws, so much so that in 2014 the National Review gave him the title of "Amnesty's Worst Enemy." Not only has he been hard on illegal immigration but has also been known to be tough on legal immigration, stating that"Legal immigration is the primary source of low-wage immigration into the United States."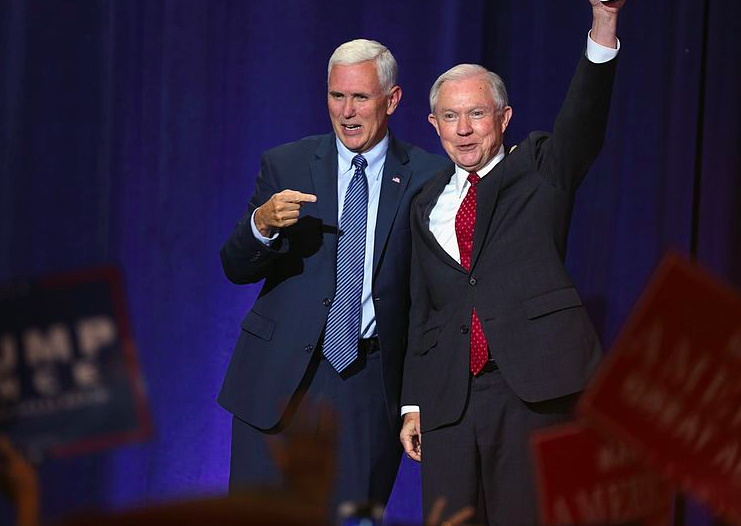 Sessions was also a key figure in helping Trump decide to pick Mike Pence for Vice President despite the fact that he was also in the running for the position.
Before Friday's announcement, the Trump transition team issued a statement saying that the President-elect was "very impressed" with the Alabama Senator, specifically with his legal career.
"The president-elect has been unbelievably impressed with Senator Sessions and his phenomenal record as Alabama's attorney general and U.S. attorney," they said. "It is no wonder the people of Alabama re-elected him without opposition."
In another statement from the President-elect himself, Trump said that Sessions "is greatly admired by legal scholars and virtually everyone who knows him."
GOA Executive Director, Erich Pratt, also praised Trump's decision to appoint Sessions. He told American Military News: "We are pleased with Trump's selection of Jeff Sessions, who is 'A' rated with Gun Owners of America." said Pratt, "It's about time that we have an Attorney General who respects the Rule of Law and is a defender of the Constitution."
While leaving Trump tower on Thursday, reporters asked Sessions if he would like to serve in the Trump administration.
"Well, I'd be honored to be considered and Mr. Trump will make those decisions," he said. Asked if he preferred the attorney general slot, he answered: "I haven't — if he asked me, I'll share with him but I'm not talking about my agenda at this point."
[revad2]