A pro-ISIS propaganda magazine is commanding "lone-wolf" Jihadists in the United States and Europe to carry out attacks as "retribution" for the advances a U.S.-led coalition is making in the Battle for Mosul. SITE Intel Group has confirmed reports of the call to action.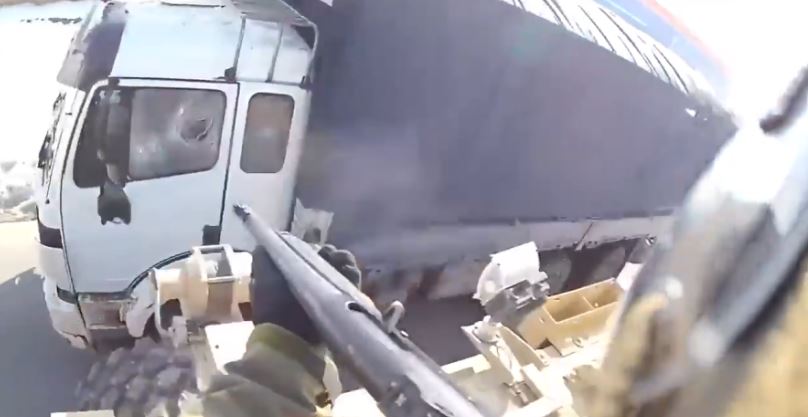 The magazine, Nashir – Now Fight Has Come, is published in English, Arabic, and French by the Nashir Media Foundation. The second issue of the magazine calls on all Muslims around the world that have the "privilege" of living "among our enemies who live peacefully in their countries" to lash out at their fellow citizens with deadly attacks.
One article in the magazine reads:
"Brave Mosul is bleeding. You should stop its bleeding by carrying out exhaustion operations of the Enemy's power and blood…cut their heads by your knives, let us hear your guns blasting their heads."
The radical Islamic magazine claims that they have readership in America, Australia, Africa and the Middle East. Articles are written by ISIS sympathizers and a propaganda wing associated with the caliphate. The magazine is only one form of media produced by Nashir. The anti-Western publication also has several online outlets and communicate with other pro-terrorist organizations via the messenger app 'Telegram'.
Many of the articles call for the lone wolf attackers to act immediately. The magazine calls on them to "avenge" the liberation of Mosul before it is even completed. They are calling for attacks to be carried out win or lose, before the outcome of the Battle of Mosul is clear.
It is believed that less than 5,000 ISIS fighters remain in the city of Mosul. A U.S.-led coalition of Iraqi and Kurdish troops continue to advance on the city and progress through the booby trapped metropolitan landscape.
[revad2]