In the midst of electing a Republican President, one who openly supports the full preservation of the Second Amendment; it is difficult for many to quite understand how some of the most foolhardy gun control measures were actually passed in a few U.S. states. Specifically, Washington, California, and Nevada passed gun control laws that single out law abiding gun owners.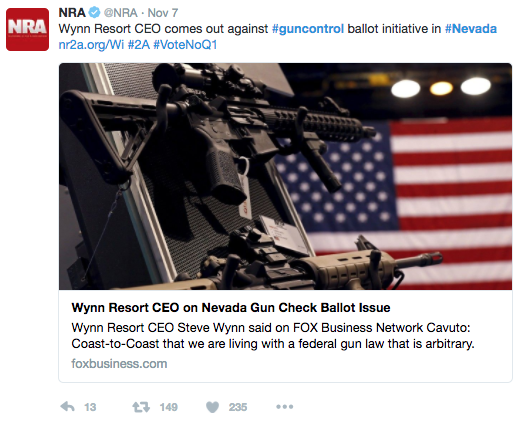 In Nevada, where billionaire Michael Bloomberg and his gun control group, Everytown for Gun Safety, poured millions of dollars into anti-gun causes. Question 1 narrowly passed by a count of 50.45% (yes) – 49.55% (no). Question 1 is one of the most restrictive gun control measures Nevada has ever seen. The initiative requires each and every transfer of a firearm being subjected to federal record keeping and a background check. Question 1 cannot be modified or changed for at least three years.
The bigger problems with these initiatives, in general, are that they are poorly worded and result in many unintended consequences for legal gun owners. It would not be difficult for a law-abiding gun owner to become a criminal, unknowingly.
[revad2]