On Sunday, The Daily Caller reported that Virginia Governor Terry McAuliffe granted voting rights to about 60,000 felons just in time for them to register and presumably vote for Hillary Clinton. According to the report, McAuliffe gave just enough felons the right to vote in order to help put his long time friend and Democratic Presidential candidate over the top to win the highly contested state. McAuliffe reportedly tried to grant voting rights to all 200,000 convicted felons in the state of Virginia but a judge ruled that each felon should be looked at individually before making the determination, leaving McAuliffe to use a mechanical autopen to sign thousands of letters granting permission, despite having not actually reviewed them.
The Daily Caller News Foundation Investigative Group determined that McAuliffe also signed five times more letters than the 13,000 that he originally claimed. Virginia has a past of races being determined by a very small margin, including one case where an attorney general's race was won by only 165 votes. The push to get 60,000 new voters in just before the deadline could very well be just enough to ensure a solid win for Clinton.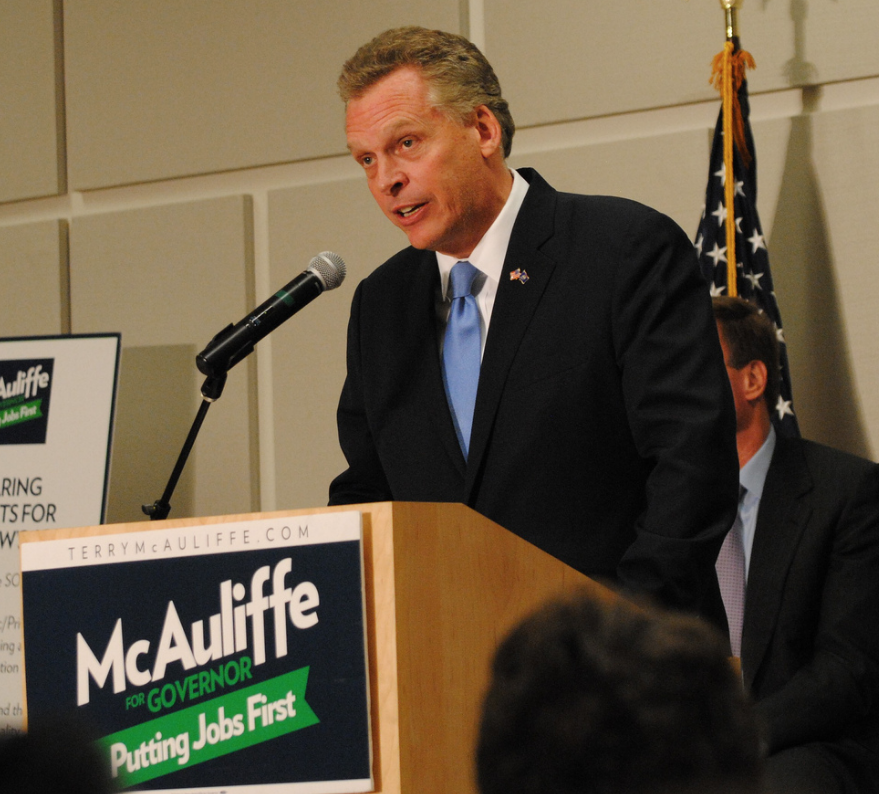 McAuliffe has been a long time friend of the Clintons and even ran Hillary's 2008 Presidential campaign. During his time as chairman of the DNC he was a very strong fundraiser.
Virginia officials told the Daily Caller that the state Board of Elections had no idea of McAuliffe's actions.
Clara Belle Wheeler, vice-chairman of the Virginia Board of Elections, told the Daily Caller that the Commissioner of the Department of Elections, Edgardo Cortes, told her that the total amount of felons granted voting rights was somewhere between 50,000 and 60,000.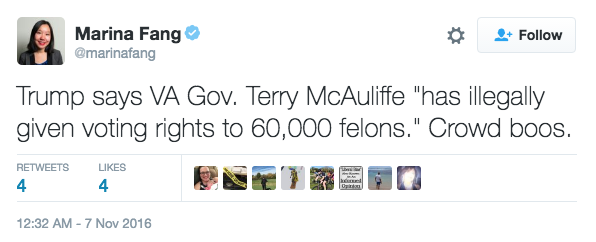 "Cortes stated that the names were available to the general registrars thru the Secretary of the Commonwealth's website. He stated that the number was between 50 and 60,000 names. He was unable to be more precise," Wheeler told TheDCNF.
"He assured me that the entire 216,000 felons were not sent voter registration cards. He stated that only those who had completed voter registration forms which were submitted to the general registrars either in paper forms or via the on-line citizen portal were registered to vote. He did not know the number of felons whose rights had been restored who have registered to vote," she continued.
The felons granted voting rights were also given special treatment. Each individual was sent voter registration forms complete with prepaid return postage, a benefit that was not given to any other people in the state.
[revad2]