Authorities in Iowa have captured the suspected shooter who killed two police officers sitting in their patrol cars early Wednesday morning.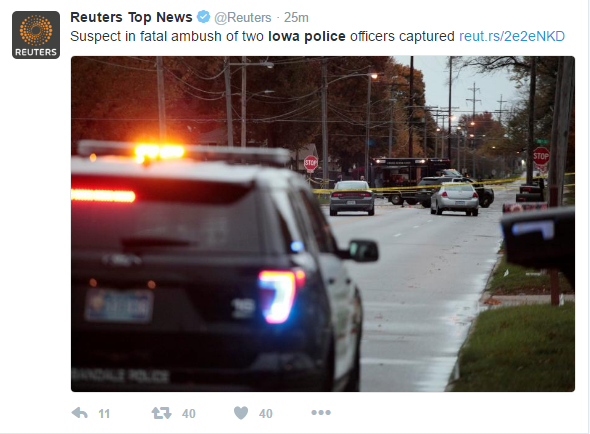 Scott Michael Greene, 46, was considered to be armed and dangerous, but was captured by authorities around 9 am central time.
He was taken into custody in Dallas County, just west of Des Moines, said Sgt. Paul Parizek, a spokesman for the Des Moines Police Department.
Greene was on foot and did not resist when he was taken into custody by the Dallas County Sheriff's Office and the Iowa State Patrol, Parizek said.
Parizek added during a news conference that the motivation for the attack is unknown.
The Des Moines Police Department released a statement saying that officers responded to a report of shots fired around 1:06 am on Wednesday morning and found an Urbandale officer shot and killed in his cruiser and 20 minutes later a Des Moines officer was found shot and killed just a five minute drive from where the first attack occurred.
"The shootings appear to have been ambush-style attacks," the Urbandale police said in a statement.
"These guys were gunned down sitting in their car, doing nothing wrong," Parizek said at a news briefing. "There's a clear and present danger to police officers right now."
"We're very well aware of the society that we're living in right now and the time," he said. "And that there are some not-so-positive views of law enforcement that a segment of our population holds."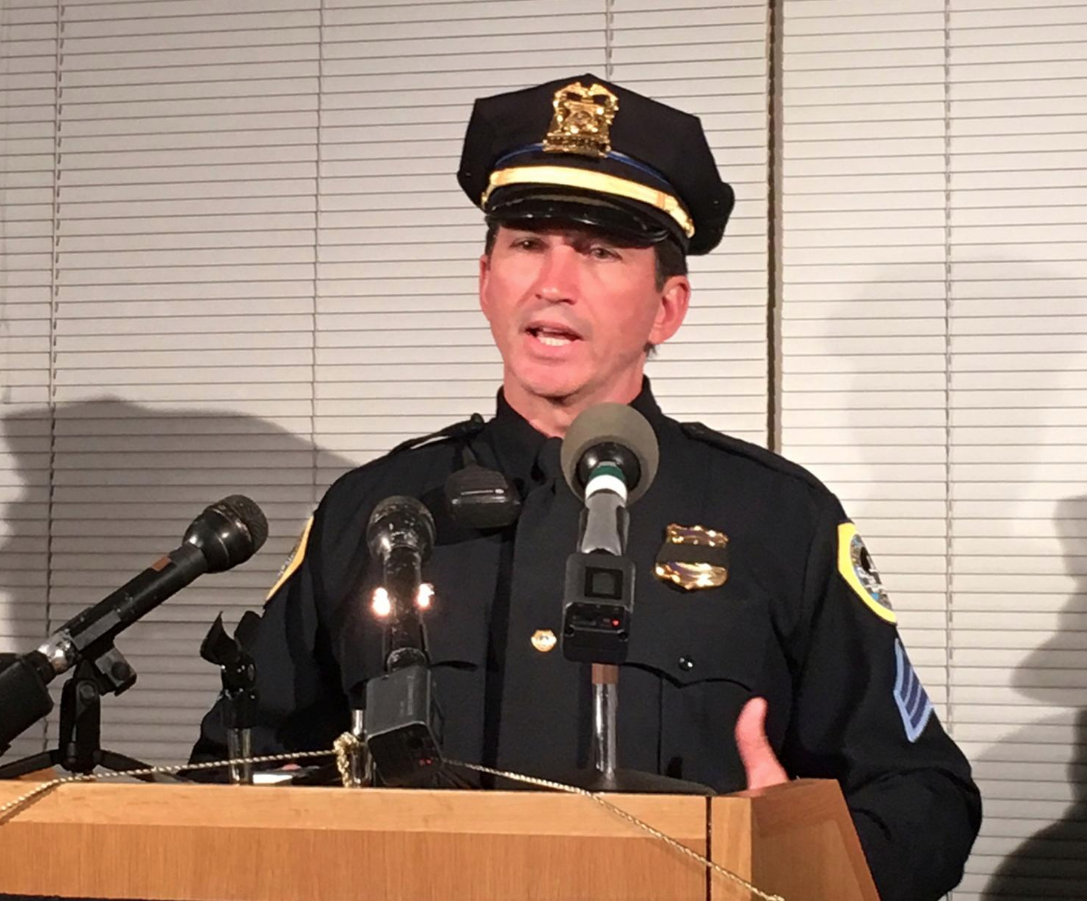 A report from the National Law Enforcement Officers Memorial Fund shows that the amount of killings of officers has risen this past year and the amount of "ambush-style attacks" has risen greatly this year. According to the report from July, 14 unsuspecting officers were killed between January and July. The previous year, only three were killed during the same time period.
Gov. Terry E. Branstad and Lt. Gov. Kim Reynolds released a joint statement earlier following the attacks.
"An attack on public safety officers is an attack on the public safety of all Iowans," the statement said. "We call on Iowans to support our law enforcement officials in bringing this suspect to justice."
Presidential nominee Donald Trump tweeted his prayers for the families of the victims.

[revad2]