*** For live updates of tonight's presidential election you can follow AMN's coverage here.***
Three tiny New Hampshire towns have a tradition of voting at midnight of election day. The three towns that voted were Dixville Notch, Hart's Location and Millsfield. Each town have fewer than 100 people.
New Hampshire law states that communities with less than 100 voters can open their polls at midnight and close the polls as soon as all registered town residents have voted.
In Millsfield Trump won 16 to Clinton's 4.
In Hart's Location Clinton received 17 votes to Trump's 14 votes.
In Dixville Notch Clinton won by a vote of 4-2.
Dixville notch has been voting at midnight every election since 1960 and is more well known than the other towns.
The total vote count from the three towns resulted in a Trump win over Clinton, 32-25.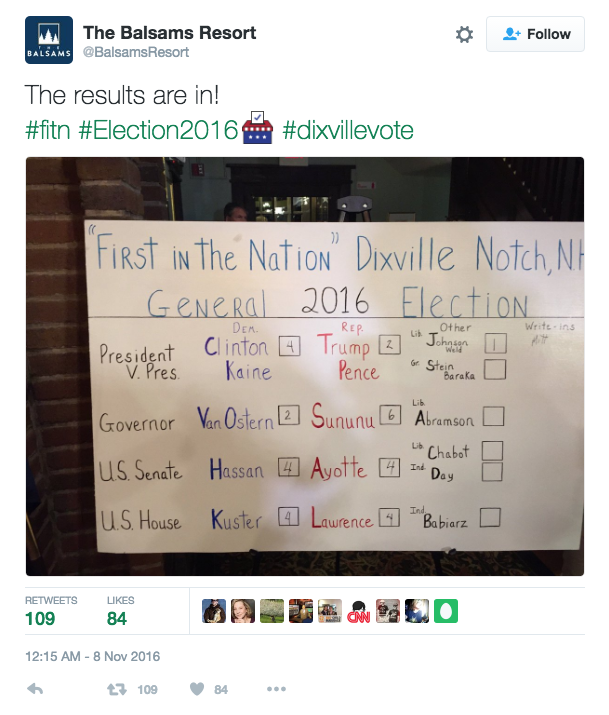 While small and mostly meaningless, Dixville Notch group of small and passionate voters have picked the eventual winner in three of the last four presidential elections in 2000, 2004 and 2008.
Stay tuned to American Military News throughout the day for more election results.
[revad2]