Idaho police are currently searching for two vandals that caused $15,000 worth of damage to a bell at a veterans' memorial in Coeur d'Alene, Idaho. Coeur d'Alene Police say they received a call on October 23 at approximately 8:00 AM from Cd'A parks employees who discovered that "Pappy's Bell" had been destroyed.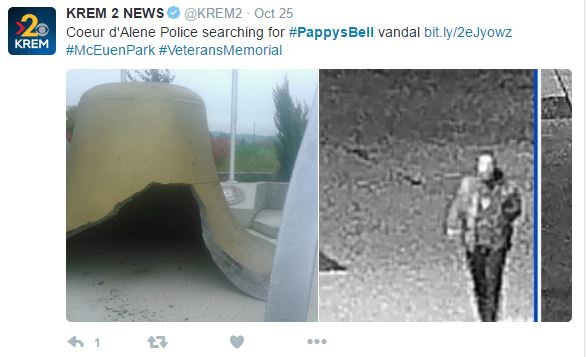 The beloved bell was donated to the city in the 1950's. Deputy city administrator Sam Taylor has told reporters that it will cost $15,000 to fix the bell, if it can be fixed at all. The city issued the following statement via Facebook:
"This is a horrible act and we're very sad to see that this happened, particularly so close to Veterans Day, when our local vets will be in this plaza to recognize all of our troops,"
The bell was reportedly shattered when the two vandals violently shook the bell back and forth, causing it to separate from the apparatus and strike the ground. Photos of the individuals were released on the city's Facebook page.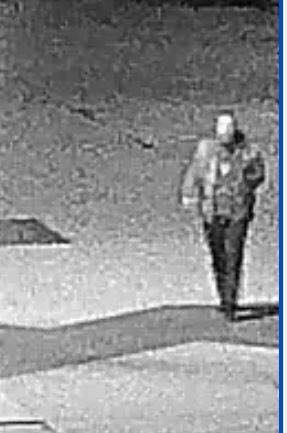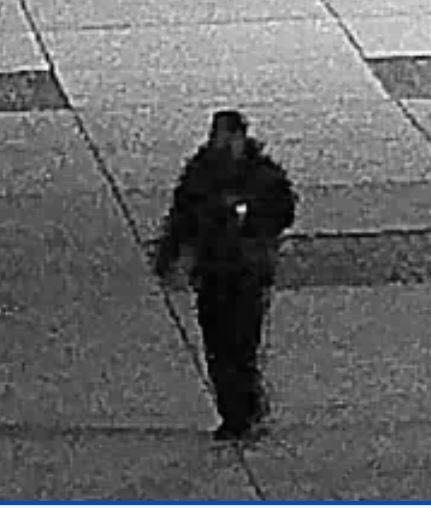 Police are currently searching for both suspects and urging anyone with information to call their tip line at (206) 769-2320.
[revad2]