On Thursday during a trip to Beijing, Philippines' President Rodrigo Duterte declared his "separation" from the United States, and committed to strengthening the diplomacy between his country, China, and Russia. Though other Filipino leaders have tried to walk back Duterte's statement, Russia's ambassador reached out to the Philippines and let them know that Russia is ready to provide assistance and fully cooperate with whatever support they might need.
"I announce my separation from the United States," Duerte said during the meeting in the Chinese capital. "America does not control our lives. Enough bullshit."
"How can you be the most powerful industrial country when you owe China and you are not paying it?" he continued.
Duterte even went as far as to call President Obama a "son of a whore."
On Friday, Russian Ambassador Igor Khovaev had an exclusive interview with GMA News and said, "Please formulate your wish list.  What kind of assistance do you expect from Russia and we will be ready to sit down with you and discuss what can and should be done."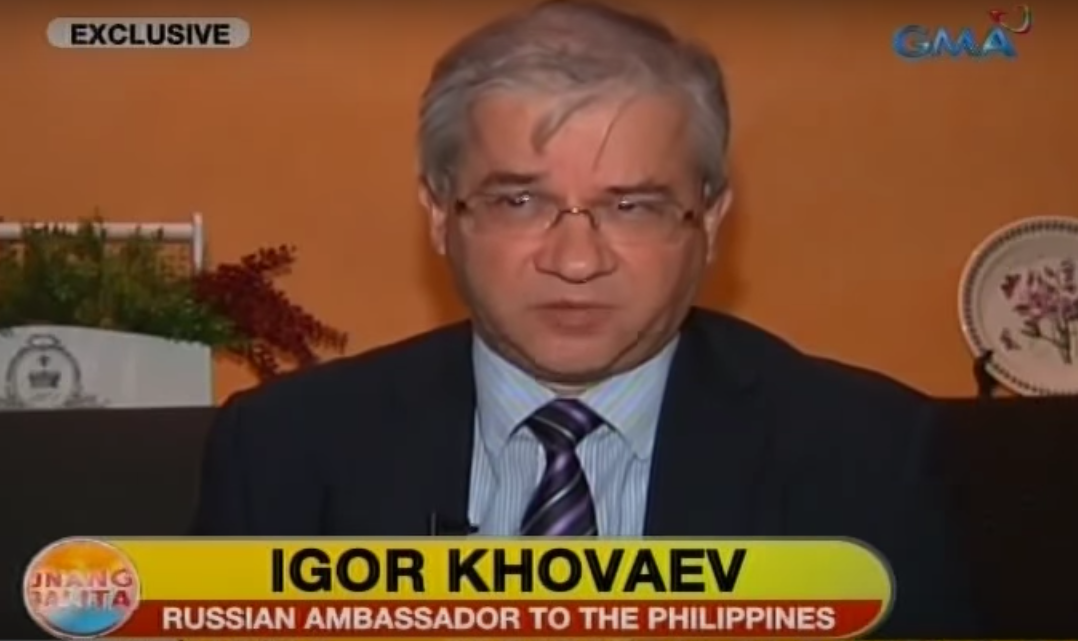 "A true Russia is much, much different from what is being portrayed by Hollywood movies. [The Philippines and Russia] deserve to know each other much, much better. It's time to discover," Khovaev added.
Khovaev continued by saying it respected the domestic affairs of the Philippines.
"We don't interfere with the domestic affairs of a sovereign state. It is a fundamental principle of our foreign policy," he continued.
On Thursday, State Department Spokesman John Kirby said that top U.S. diplomats were confused by Duterte's statement.

"We are going to be seeking an explanation of exactly what the president meant when he talked about separation from us," he said. "It's not clear to us exactly what that means and all its ramifications."
"We remain rock solid in our commitment in the mutual defense treaty we have with the Philippines," Kirby said of our 70-year ally. "That hasn't changed."
[revad2]