One man has made it his mission to tackle the growing number of anti-jewish and pro-terrorist activists that are running rampant across American campuses. David Horowitz, Founder of The David Horowitz Freedom Center, calls the pro-terror movement on elite college campuses across the United States the "most under-reported stories of our times."
On October 4th, Mr. Horowitz officially launched the "Stop The Jew Hatred On Campus" campaign to take down the terrorist support groups, starting at UCLA. He created signs and hung them around campus which linked the group Students for Justice in Palestine to the terrorist leaders they adore.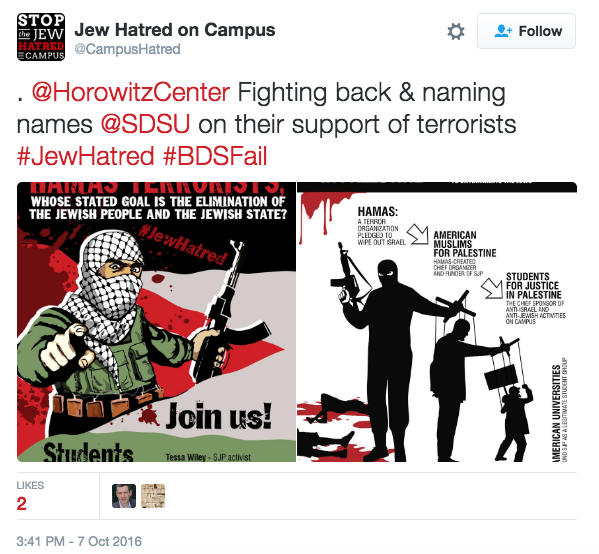 "Students for Justice in Palestine functions as the most prominent pro-terrorist, anti-Jewish organization in America, and provides a key recruiting tool for terrorists in the Middle East who are seeking to obliterate the only democracy in the region," said David Horowitz. "This presence of a genocidal, terrorist support movement on elite campuses across America is one of the most under-reported stories of our times."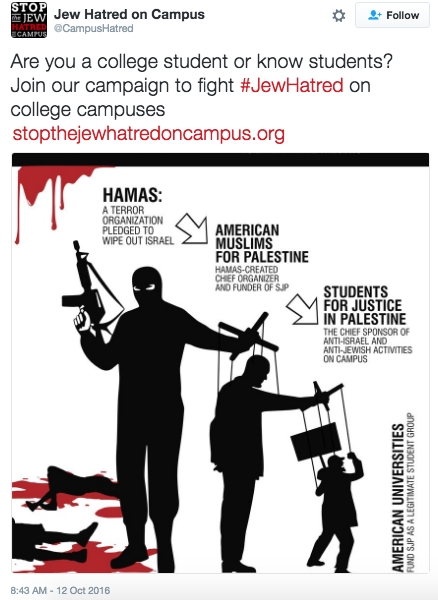 A database provided by The Canary Mission, a student run organization pushing to end the rise of anti-semitism on college campuses, lists the pro-Hamas campus leaders by name. Horowitz says that by placing the campus leaders by name on posters with terrorists "Jew haters on these campuses are going to wake up some morning soon and see their names on posters holding them responsible for their support of Jew-hating terrorists."
"That will change the dynamic of this battle," Horowitz said.
The David Horowitz Freedom Center has curated a list of the top ten schools supporting terrorists. The list includes Brooklyn College as number one, along with Tufts, UC Berkeley, Vassar, University of Chicago as other top offenders.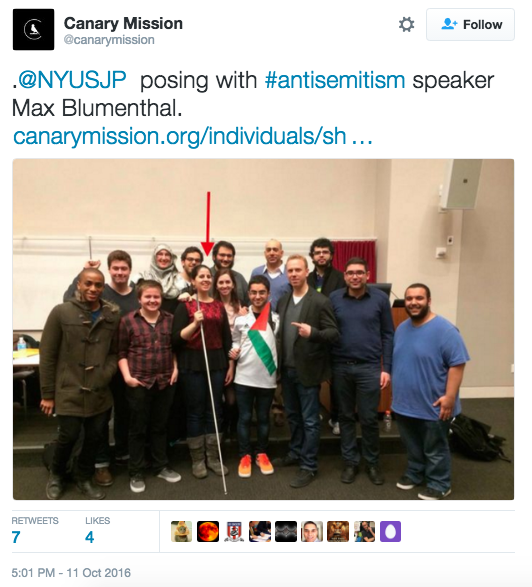 Above is a picture of NYU's Students for Justice in Palestine group along with a well known anti-semite, Max Blumenthal. Blumenthal is the son of Sidney Blumenthal, one of Hillary Clinton's top confidants who acted on an advisor to her during her time as Secretary of State.
[revad2]