Rapper Jay-Z has teamed up with the Weinstein Company to produce a miniseries about the first black American sniper in the U.S. Army 3rd Ranger Battalion. The show will portray the struggles and accomplishments of Nicholas Irving, both inside and outside the military.
Irving made history by becoming the country's first black person to serve as a special ops sniper. He further expanded his legacy by becoming the U.S. Army's 3rd Ranger Battalion's deadliest sniper with the help of his well-maintained sniper rifle, which he named "Dirty Diana."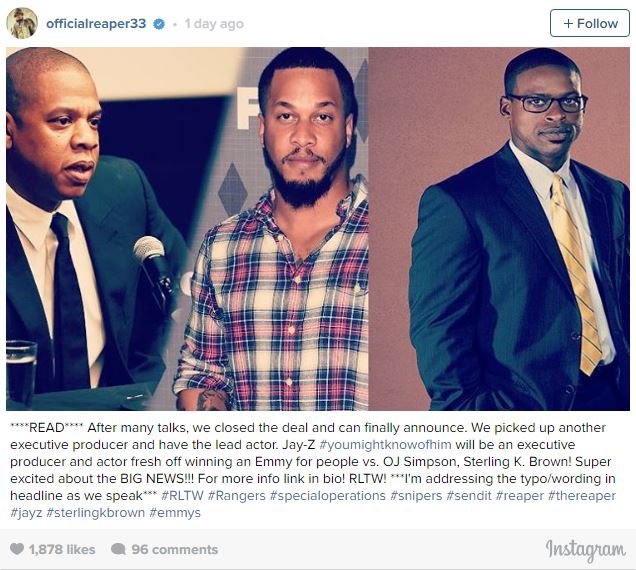 The miniseries will focus on retelling the tales Irving shared in his 2015 memoir "The Reaper: Autobiography of One of the Deadliest Special Ops Snipers." The biography was reportedly written by Irving during a Jack Kerouac style alcohol-induced four day binge shortly after leaving the army.
In the book Irving states he killed an astounding 33 enemy combatants in just four months during a deployment to Afghanistan. After leaving the military and laying his weapon "Dirty Diana" down to rest for one final time Irving set off to pursue a career in broadcast media. He is currently a co-host for Fox's hit reality series "American Grit."
Filming for the mini series is expected to begin in early 2017.
[revad2]