An ISIS terrorist attack went awry after a faulty explosive device went off before the attack had even begun.
Sixteen ISIS fighters reportedly were killed when a malfunctioning suicide vest went off during one of their meetings.
Naturally people on Twitter had fun with it: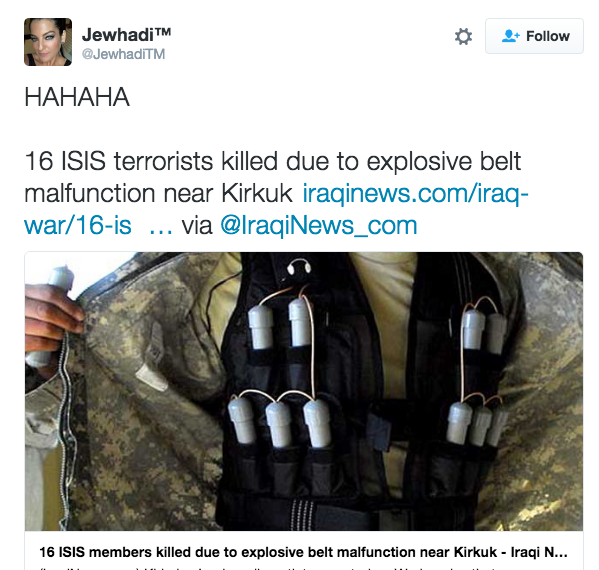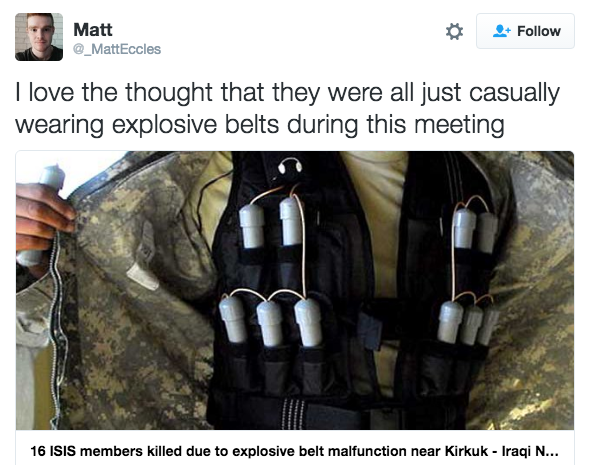 The meeting was held in the village of al-Mahaws, approximately 34 miles southwest of Kirkuk, Iraq, Al-Masdar News reported. They were planning an attack on Iraqi security forces in the Hamrin mountains area.
There were multiple senior ISIS officials present at the meeting that were among those killed in the explosion.
In March, roughly a dozen ISIS extremists were killed in eastern Afghanistan when a bomb accidentally exploded when they were trying to plant it.
Iraqi security forces are currently planning to take back Mosul from ISIS forces.
[revad2]