With all the controversy surrounding professional athletes and whether or not they choose to stand or sit for the national anthem filling our news feeds we thought it would be appropriate to take us back to a time when no true American would ever consider not paying tribute to the American flag.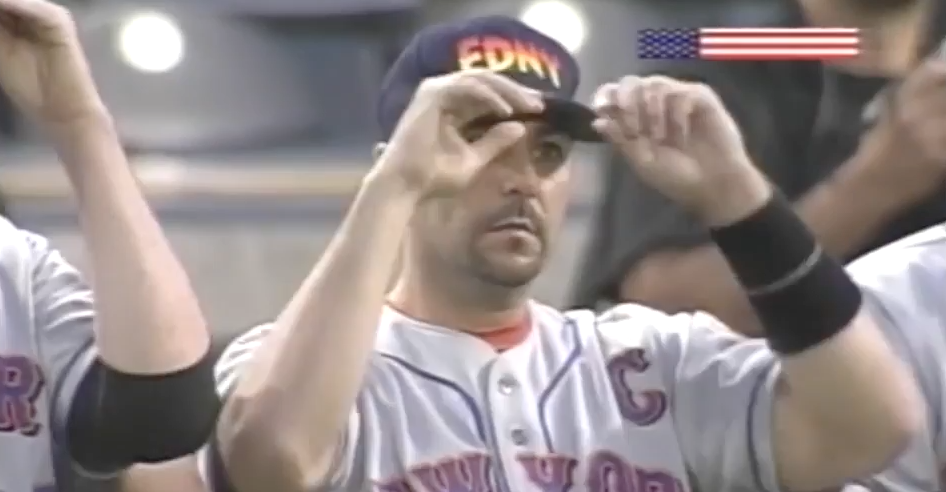 Below we have video of the first time the great United States of America was honored at a professional baseball game in New York. On September 17, 2001 the New York Mets and the Pittsburgh Pirates. Not only is every player standing but they're all singing along, many proudly wearing their emotions on their faces and their hearts on their sleeves.
The New York Mets would go on to beat the Pirates 4-1. This symbolic victory was an emotionally bolstering experience for New Yorkers and Americans everywhere. It proved that, even in their most vulnerable state, New York and the United States of America are no easy targets.
[revad2]