The United States House of Representatives has passed House Resolution 5351, a bill to stop all transfers from the Guantanamo Bay prison camp until the next president takes office or the 2017 military budget is passed. The bill was introduced by Jackie Walorski (R-IN) 2nd district and approved by a vote of 244-174.

No detainees will be permitted to be transferred from Guantanamo Bay until the next administration takes office or the 2017 National Defense Authorization Act (NDAA) is passed. As soon as either event takes place the detainees will be eligible for transfer. The vote is a major obstacle for President Barack Obama to overcome if he wishes to make good on his campaign promise of closing Guantanamo Bay.
Several lawmakers and supporters of the bill have taken to social media to show their support for the bill. The have chosen to be loud and proud about their opposition to Obama's plan to close the prison.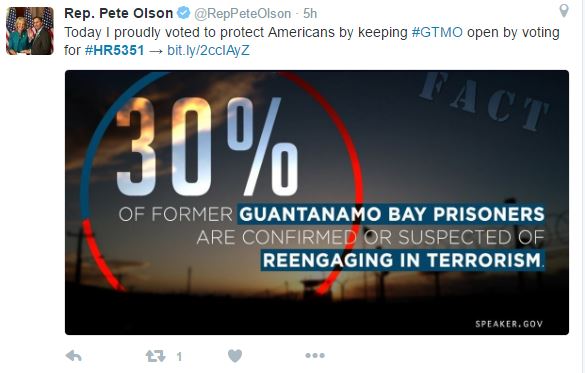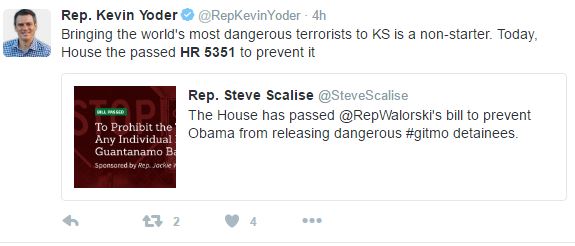 There are currently only 61 inmates remaining at Guantanamo Bay prison camp. 20 have been cleared for release but will now be forced to wait. Opponents of the bill claim that it is unconstitutional and denies the prisoners due process.
[revad2]