The German government has been forced to issue an official warning to Syrian refugees reminding them not to touch or sexually harass women at public swimming pools. The warning is one of many rules being laid to to speed the assimilation of Middle Eastern refugees into German culture. Other guidelines include following German pool hygiene, knowing how to swim, and following the posted rules at the risk of expulsion with no exception.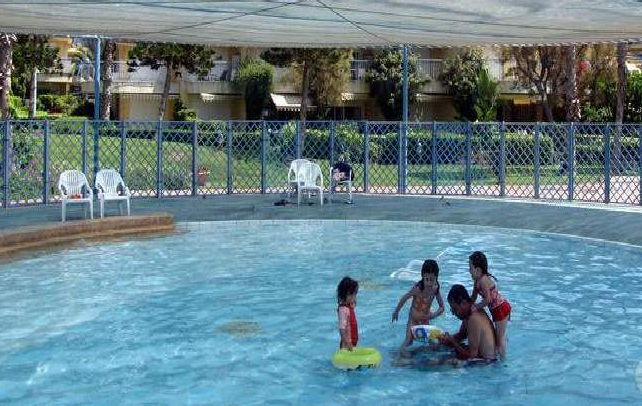 The country has been struggling with a surge in violence and sexual harassment after accepting approximatley 800,000 refugees from Iraq, Syria, and Afghanistan within the last year. Some of Germany's biggest public pools are preparing for this "culture shock" caused by the flood of refugees by setting clear guidelines and rules for all patrons to follow. Many of the rules were created in order to curb unsavory behavior from men that hail from more misogynistic cultures.
A German social worker, Hartmuth Kurzhals, runs a program called "Bleib Cool am Pool" or "Staying Cool at the Pool." The program is aimed at teaching refugees how to behave according to German cultural standards. She bluntly laid out the issues many local Germans have with new refugees to USA Today:
"[The refugees] don't know how to behave. Most of them know. But some of them don't."
Kurzhals has instructed local pools to post signs flat out telling patrons "do not touch the women." Other rules, that seem like common sense, such as "know how to swim before entering the pool" were deemed necessary after the frequency of near-drownings by teenage refugee boys became so frequent that it began to disrupt daily operations.
The refugees themselves seem split on the issue. One rather humble refugee blamed the issues on Middle Eastern culture. He told USA today:
"The Syrians don't keep the rules. They just want to jump anywhere. And this attitude plays a part in the statistics."
Other refugees where less willing to admit their shortcomings as a group. Jaber Zahraldeen, a refugee and regular patron at public German pools, claimed the people of Germany must also work harder to be more accepting of the refugee's respective cultures. He told reporters:
"If Arabs see a woman who wears a bikini, they have to accept it. And if Germans see a woman with a hijab, they have to accept it as well,"
[revad2]