At least one person is dead after a girl at Alpine High School in Texas shot and wounded another girl on Thursday morning, before turning the gun on herself, according to local law enforcement officials, ABC 7 reported.
The news agency reported that Brewster County Sheriff Ronny Dodson said that one girl is alive but was shot in the low extremities and was taken to a local hospital. The female shooter died of a self-inflicted gunshot wound.
The incident took place in a bathroom at the school just before 11 am ET.
A police officer was also shot accidentally by a marshal while responding to the school, according to Dodson. The condition of the officer is unknown.
Following the shooting, the school went into lockdown and the 280 students that attend the school were evacuated. The school is roughly 200 miles southeast of El Paso.
Dodson said that the incident is now over.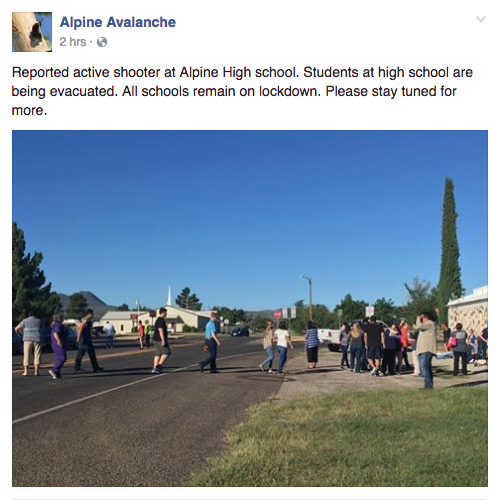 [revad2]