Brig. Gen. Michael Bobeck has been fired from his position for engaging in an extramarital affair. Interviews and records have also revealed that he had negotiated a job while living rent-free in the home of a defense contractor, according to USA Today. A extramarital affair is a violation of military law. Creating the arrangement with the defense contractor is considered a misuse of government resources. Bobeck has been reassigned until the government probe into his actions ends.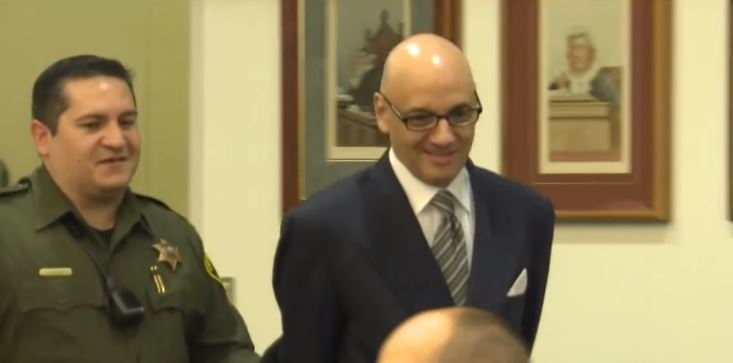 Bobeck is a decorated officer that enlisted in the Army infantry in 1979. During his military career he served in the Army and the National guard and became a highly decorated helicopter pilot. His illustrious military career may come to an end due to a two-year long affair that began in 2014. Col. Pat Seiber, an Army spokesman, said in a statement:
"Maj. Gen. Haight was reprimanded for failing to exhibit exemplary conduct by engaging in an inappropriate sexual relationship with a woman who was not his wife and for misusing government resources,"
Details about the affair have not been released.
His relationship with Joe Ferreira, an executive for  Peduzzi Associates Ltd., has also landed him in hot water for reasons unrelated to his affair. Peduzzi Associates is a Virginia based consulting firm that has done business with the Defense Department for several years. Ferreira allowed Bobeck to stay in his home, rent-free, while Peduzzi Associates discussed possible contracts and Ferreira inquired about job offers with the Department of Defense.
The two men claim to have been friends for over 35 years. Ferreira is also an accomplished pilot with an extensive and impressive military career. The two regularly socialized over the years, attending private clubs and sharing meals. Ferreira claims that Bobeck regularly reimbursed him for these meals and outings.
Investigators claim that this is a clear conflict of interests and that, even if he didn't intend to, Bobeck may have shared information that would give Peduzzi Associates and Ferriera an unfair advantage during negotiations. Scott Amey, general counsel for the non-partisan Project On Government Oversight, has stated that Bobeck needed to seek advice on whether it was ethical to accept Ferriera's offer to live rent-free, which he did not do. Amey claims that it should be considered a gift and represents a clear conflict of interests. Claire McCaskill, a Missouri Democrat, member of the Armed Services Committee, and an advocate for tighter reins on contractors also weighed in on the relationship stating:
"We've seen far too often the effects of the revolving door between the military and contractors to assume this is just a coincidence, and I've got some serious questions for the Pentagon to get to the bottom of these allegations and help ensure our military's senior leaders continue to be held to the highest standards of integrity,"
Bobeck has been transparent and cooperative when dealing with investigators. His only request being that both the media and investigators do not involve his family unless absolutely necessary. It is highly unlikely that Bobeck will return to his post.
[revad2]