BuzzFeed decided to put veterans and gamers head-to-head in a friendly shooting competition in a comparison of skills, and the results aren't disappointing.
The two veterans that took part in the competition were David Lonigro, who is a MARSOC sniper, and Mikal Vega, a Navy SEAL.
One of the two pro gamers did have some experience firing real weapons, but the other one had never shot a gun in his entire life.
The two groups held a little shooting competition at the Los Angeles Gun Club which tasked them with firing six shots into the targets.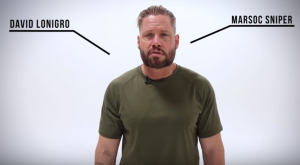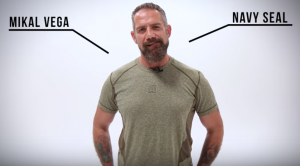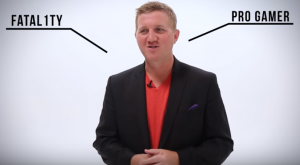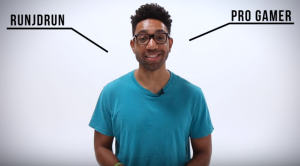 One of the veterans discussed his thorough knowledge in shooting all types of weaponry, while the gamer admitted he had never even shot a gun. He said, "These arms weren't made for gun shooting, these arms are meant for hugging."
The two vets welcomed the chance to help the gamers with their shooting skills, which they admitted wasn't easy during a rapid-fire shooting drill.
The gamers did get a practice round before the real competition began.
Two targets were set at 25 meters, and the participants had to land two shots to one face, two to the next face, two to yet another face, all while moving right to left and back again.
Check out this awesome video to see how well two pro gamers faired against the two military veterans.
The mission? Shoot the targets in the face.
Results are in for Gamer 1, who scored 67% for accuracy with a time of 3.15 seconds. Gamer 2 got a score of 67% for accuracy and a time of 4.03 seconds.
Now its time for the experienced veterans. Veteran 1 got a score of 100% for accuracy with a time of 4.03. Veteran 2 got a score of 100% for accuracy and a time of 5.23.
The vets won, as expected.
At the end, the veterans boasted about how well the gamers did considering their lack of experience.
Mikal Vega, the Navy SEAL, said the differences between real life combat and gaming didn't have as many variances as he may have thought when considering the margins.
According to Personal Defense World, a shooting magazine, accuracy always comes first. "History shows that the person who starts with accuracy and then accelerates the pace will reach the grail of fast accuracy the soonest. Accuracy is the foundation, and speed is easier to build on top of accuracy," the magazine said.
In the end, the vets competed in a game of their own against the gamers.