It was a win for clean athletes over doping athletes Monday night after the United States' Lilly King edged out a victory over Russia's Yulia Efimova once again to win the 100 meter breaststroke Olympic gold.
King could barely contain her excitement after winning the gold medal for the United States and beating out a woman who had been suspended twice for doping for a total of a 16 months. This year, she tested positive for a recently banned substance called meldonium.
Efimova was originally banned from the Olympic games but a last second appeal overturned her case and she was permitted to swim. Neither the International Swimming Federation or the International Olympic Committee provided an explanation for the overturning of the case.
On Sunday, King and Efimova exchanged finger wags when Efimova originally gave a finger wag after winning her semifinal race.
Efimova was booed before and after her race by many in the crowd that did not approve of her doping scandal.
King openly condemned Efimova and other athletes who were involved with performance enhancing drugs.
"You know, you're shaking your finger No. 1 and you've been caught for drug cheating," King said to NBC in a brief interview. "I'm just not, you know, not a fan."
King backed up her words with an excellent performance in the finals winning with a time of 1 minute, 4.93 seconds, with Efimova trailing more than a half second behind to grab the silver medal.
"It was so incredible, winning a gold medal and knowing I did it clean," King said.
"It just proves you can compete clean and still come out on top with all the hard work you put in behind the scenes, behind the meet, at practice and weight sessions," King told the Associated Press. "There is a way to become the best and do it the right way."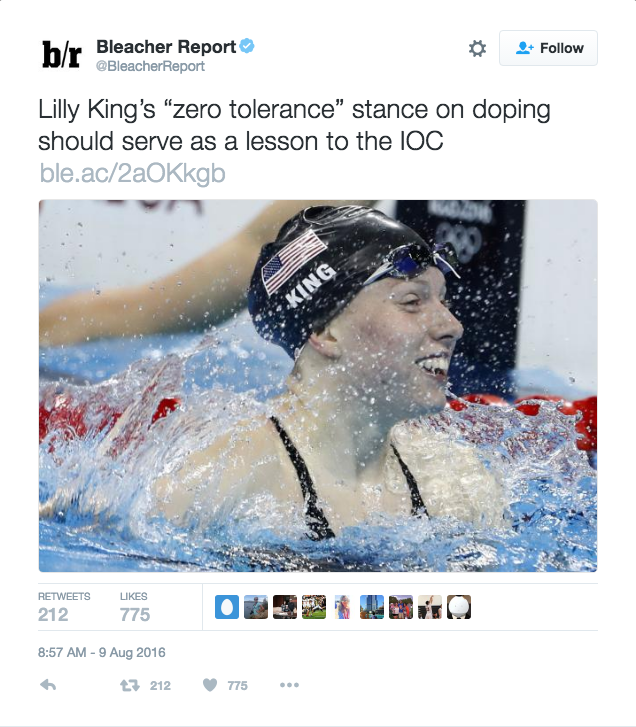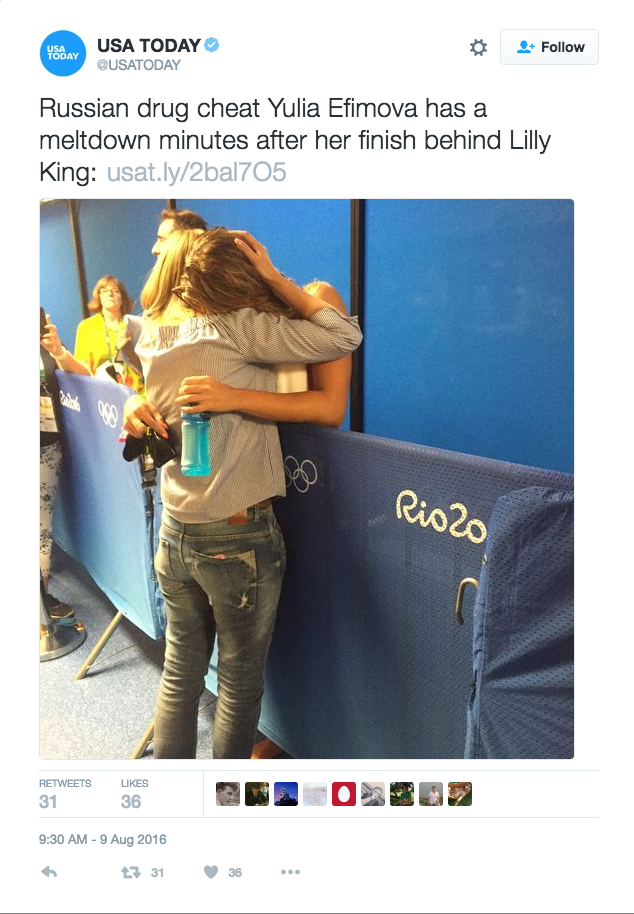 King will compete in the 200 meter breaststroke on Wednesday.
[revad2]