After the United States won their first gold medal in the 2016 Olympics in Rio for a shooting event, Piers Morgan took to Twitter and trolled the U.S. shooting team for winning the event, only to have the team fire back at him.
On Saturday, 19 year-old Ginny Thrasher won the United States' first gold medal of the Rio Olympics by winning the 10 meter air rifle competition. She beat out some of the heavily favored shooters in the competition from China, including the defending Olympic champion in the event.
Piers Morgan trolled on Twitter saying that it was the "least surprising breaking news ever" that an American athlete won the first gold medal in a shooting competition.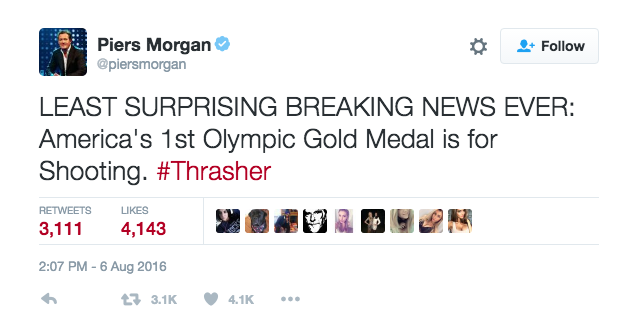 The U.S. shooting team fired back at Morgan on Twitter saying that the gun in the shooting event was only a pellet gun. They also added that Thrasher was not a favorite in the competition by any means and that there were also six athletes that took place in the competition that were from his own nation, Great Britain.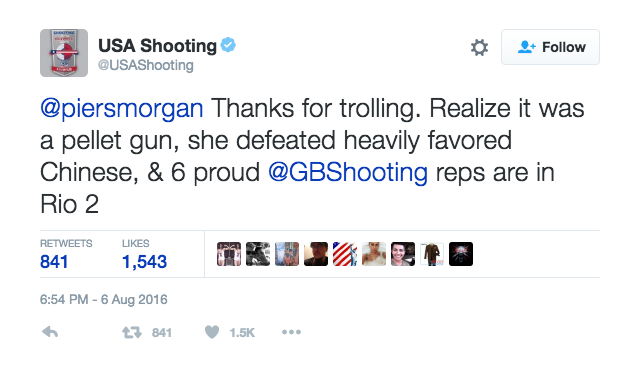 Thrasher's win is the United States first victory in the Olympics in air rifle since 2000. Teams from China, South Korea and Russia have been the more successful teams in shooting competitions over the last few years.
Twitter fired back at Morgan for his comments on Thrasher's win.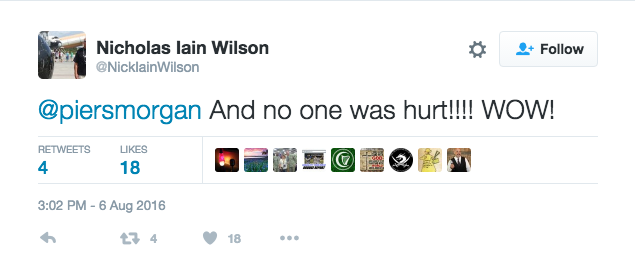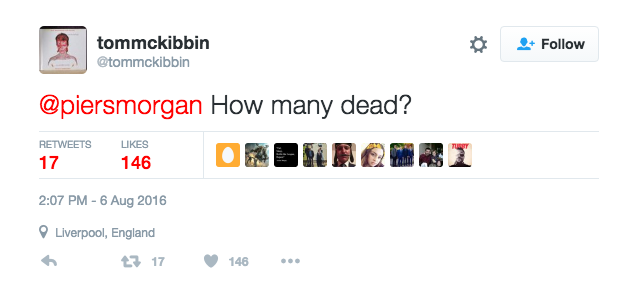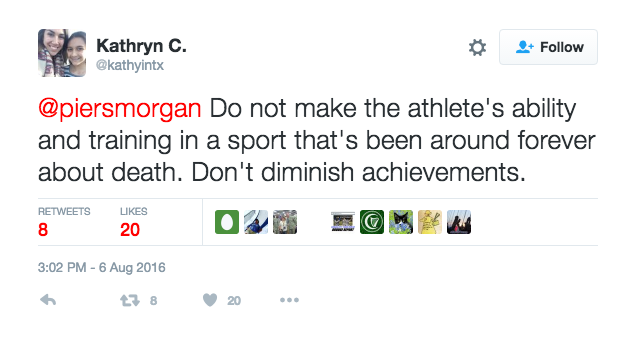 [revad2]