A soldier's sign brought country music singer and songwriter Miranda Lambert to tears while she sang on stage at her concert in Hartford, Connecticut last Friday.
While singing, "A House That Built Me," Lambert stopped near the beginning of the song and uttered the word "really" into the microphone as she looked down into the crowd.
She then walked over to the front row of the crowd, picked up one of the posters that someone in the crowd was holding and then showed it off to everyone else in the crowd.
"3 combat tours…You're voice was the last thing I listened to EVERY NIGHT! THANK YOU!!!"
A close-up of the soldier was captured on camera crying as well.
"3 combat tours and your voice was the last thing I listened to every night..thank you." @mirandalambert pic.twitter.com/BjZbek4yoT

— Ran Fan! (@PistolAnniesLuv) August 20, 2016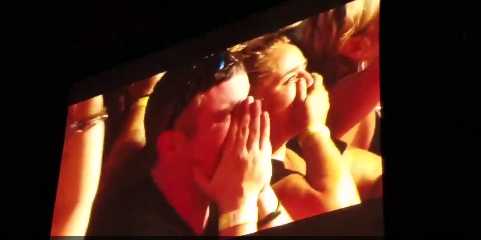 The sign brought an emotional Miranda Lambert to tears and she could not hold them back when singing the song. The crowd joined in and helped her finish the song.
"Second verse, I gotta get a drink," she said, trying to compose herself. "Y'all, I gotta do it."
Since the video was put onto Youtube, it has gone viral and received 1.4 million views.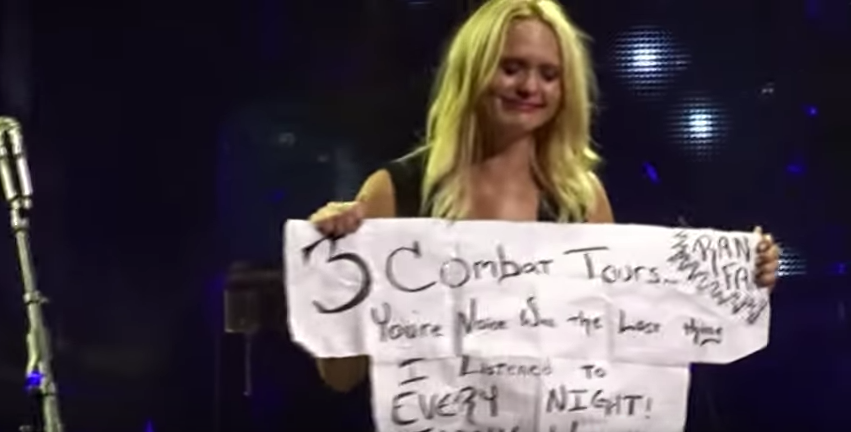 [revad2]