A pair of Brazilian synchronized divers broke off their diving partnership after one of them decided to engage in a "marathon sex session" with a Brazilian canoeist and kick her own partner out of the Olympic village dorm the day before their event was set to take place.
20 year-old Ingrid Oliveira's romp with Brazilian canoeist, Pedro Goncalves, left her teammate, 17-year-old Giovanna Pedroso furious, leading to the duo's split. She was kicked out of their room so that Oliveira could take part in a "marathon sex session."
Following the sleepless night for both divers, the duo finished in last place for the women's 10-meter synchronized platform dive, reportedly drawing laughs from the crowd for being so terrible.
Oliveira asked Pedroso to stay away from the room for a while so that she could take time using the dorm with Goncalves, but Pedroso was not pleased and got into an argument with Oliveira. Eventually, she relented and let Oliveira from having the room.
"I have been waiting for four years to be present at the Olympics," Pedroso told Brazil's O Globo newspaper. "And for her it was better to have fun and therefore threw me out of the room."
The pair had problems in the past and in the weeks leading up to the Olympics, the pair did not speak to one another after they got into an argument over training and the moves that they were doing in their jumps. They spoke about only what was needed to be spoken in the last week, leading up to the Olympics.
Pedroso told O Globo that she would not take part in synchronized diving anymore with Oliveira:
"The fight started in training because I wanted to do one type of dive and she wanted to do another.'
'I don't know if we are going to continue together. My coach and I have already spoken and after the Olympics I'm going to focus on my individual performances. 
'It's good because I'm not going to need to depend on anyone. Then I will be able to improve and evolve more.'
'People fight about whatever and don't talk but when it comes to competition time they come together because it's a unique moment. 
'The Olympics on home soil. We put our differences aside and spoke to each normally. From today I don't know what's going to happen.
'But what I do know is that I won't do synchronised diving any more with her.'"
Oliveira has been criticized in the past for posting a picture on Instagram in her bikini the day before she was set to jump at the Pan American Games in Toronto last year. She won zero points for her event when she landed on her back in the dive.
Brazilians accused Oliveira of "being more interested in posting photos of her behind than winning medals," on her Instagram page.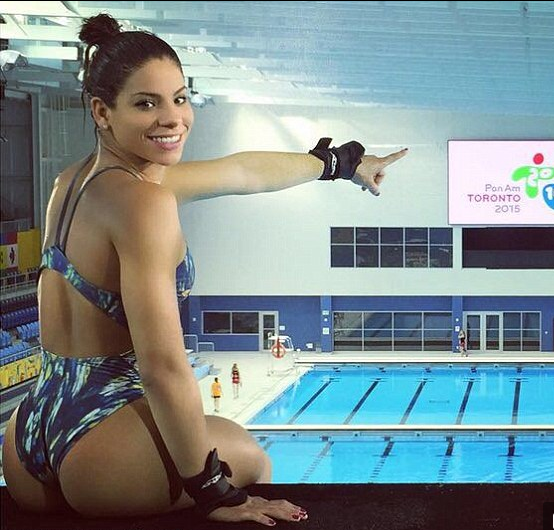 Roughly 450,000 condoms have been distributed for the Olympic athletes taking part in Rio 2016, which is three times more than what was distributed at the London games in 2012. This means that each athlete gets more than 40 condoms each. Additionally, 175,000 packets of lubricants were provided. Both were provided so that the athletes could take part in safe sex practices.
The dating app, Tinder has also been used a lot more since Olympic athletes arrived in Rio. The normal rate of matches in Rio has gone up 129%.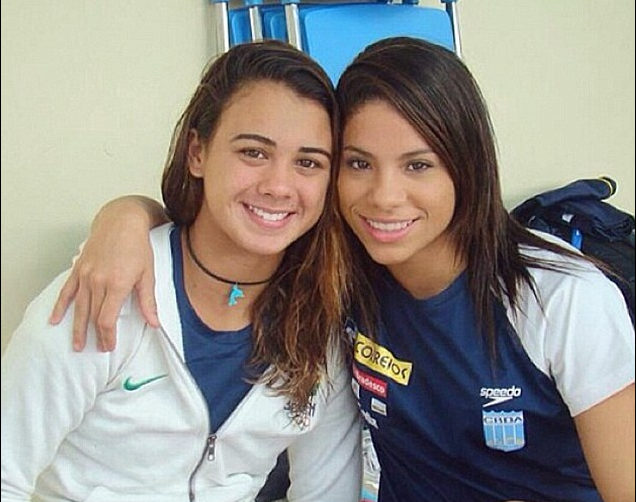 [revad2]