The FBI is conducting a federal investigation regarding a weekend stabbing that occurred in Roanoke, Virginia regarding a man who may have been connected to ISIS and may have attempted to behead one of his victims.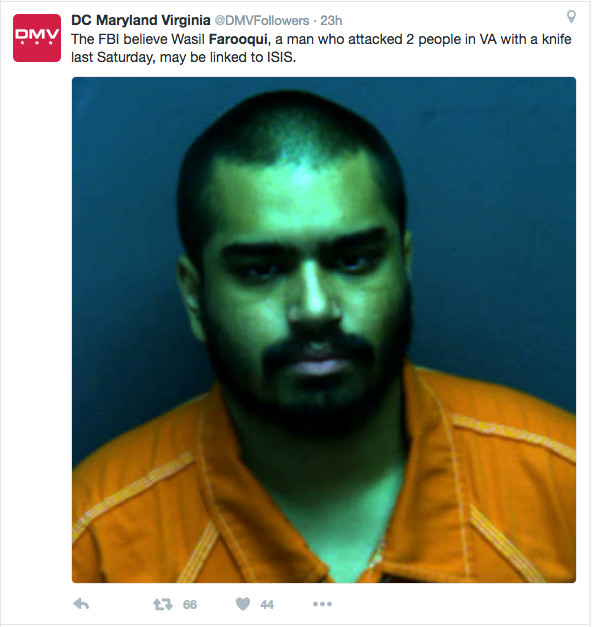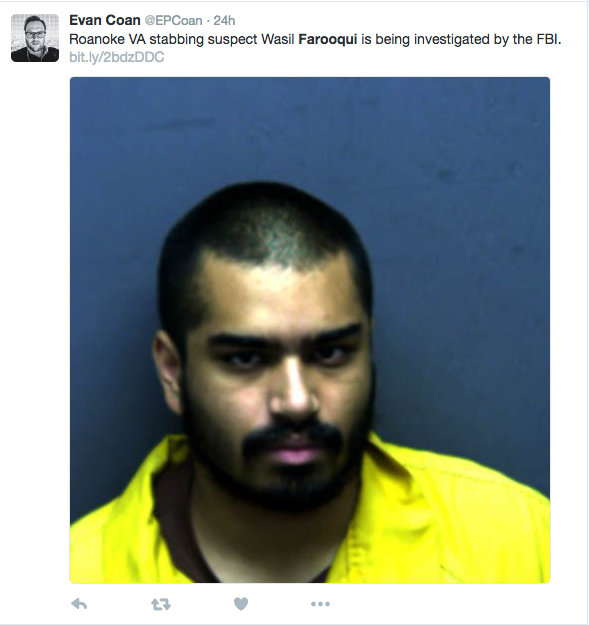 Wasil Farooqui, 20, has been charged with two counts of "aggravated malicious wounding" after leaving two people wounded and reportedly trying to behead one of his victims. Farooqui is believed to be self radicalized.
A police search warrant affidavit says that Farooqui left his home on Saturday and took a butcher knife with him to "clear his head." He said he began hearing voices in his head telling him to attack people.
He is being held without bond at the Western Virginia Regional Jail according to the jail's database.
Federal authorities were aware of Farooqui before the attack after he tried to sneak into Syria from Turkey to join ISIS fighters.
The FBI and the Roanoke County Police Department are both working together in the investigation.
"The FBI is working with the police department following the incident that occurred on Saturday evening," Adam Lee, the head of the FBI's Richmond field office said in a statement to ABC News. "While I cannot discuss details of the investigation at this time, I do want to reassure the community that we are working to determine the nature of the incident."
Witnesses told authorities that Farooqui injured a man, Karih Rezai, and a woman, Taramati Harold, at The Pines apartment complex in Roanoke, yelling "Allahu Akbar" (God is Great), as he attacked them with a knife.
ABC News was told by authorities that Farooqui may have attempted to behead the male victim, but a spokeswoman for the Roanoke County Police said on Tuesday that even though the man was cut "all over his body, including his neck," it doesn't seem that Farooqui attempted to behead him.
Both Farooqui and the two victims were hospitalized following the attack.
[revad2]