U.S. Military forces put on an astounding show of force at Camp Casey in South Korea. The U.S. military worked with  Soldiers from the 210th Field Artillery Brigade, 2nd Infantry Division/ROK-U.S. Combined Division for over a month to prepare for this massive exercise. The demonstrations took place between August 7 and August 28 2016.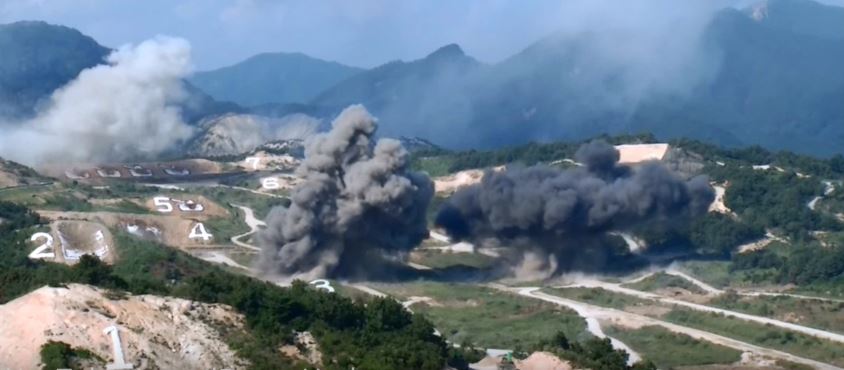 This nearly twenty minute video is packed with tanks, helicopters, jets, Multiple Launch Rocket Systems (MRLS) and Paladin self-propelled howitzers dropping massive payloads.
The MRLS has been used by the U.S. army for nearly 27 years thanks to its unparalleled versatility, range, and of course lethality. It's a fan-favorite among military enthusiasts and service members alike. After watching this video it will most likely be one of your favorite pieces of military equipment as well!
The demonstration is used as an opportunity to show North Korea and Kim Jong Un the deadly destructive combined might of the the United States Military and the South Korean ROK army. Jason Yu, a  commander of Battery A, 6th Battalion and a New York native, commented on the exercises stating:
"This exercise really demonstrates our capabilities in case of provocations from the north. It really shows the great firepower we have in defense of South Korea and how we operate together in the real environment."
[revad2]