Celebrity actor Bradley Cooper is developing and producing an HBO miniseries on the rise of ISIS to help Americans understand how the terrorist organization was formed.
Cooper will be the executive producer for an HBO miniseries titled Black Flags, which is based on the Pulitzer Prize-winning book called Black Flags: The Rise of ISIS by Joby Warrick.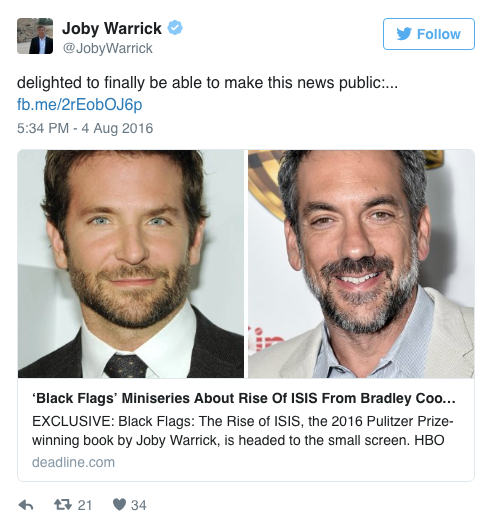 The miniseries will tell the story of how ISIS came to become the most dangerous and threatening terrorist organization on the planet and how it had its beginnings in Jordan and gained ground throughout the Middle East.
When Cooper finished reading the book, he thought it would make a great television series and decided to collaborate with Warrick and co-executive producer, Todd Phillips.
The air date for the miniseries has yet to be announced by HBO.
[revad2]