Larry Vickers of Vickers Tactical is a retired US Army 1st SFOD- Delta combat veteran, and as an instructor of combat marksmanship, he's also a veteran of the gun industry.
Vickers went to a desolate area in Colorado to test out the .50 caliber and .308 caliber rifles to see which one would be more destructive against a 150-pound block of ice. Vickers is joined by the Mile High Crew, Randy and Adam, and Ulf Nilsson from Spuhr Mounts, Sweden.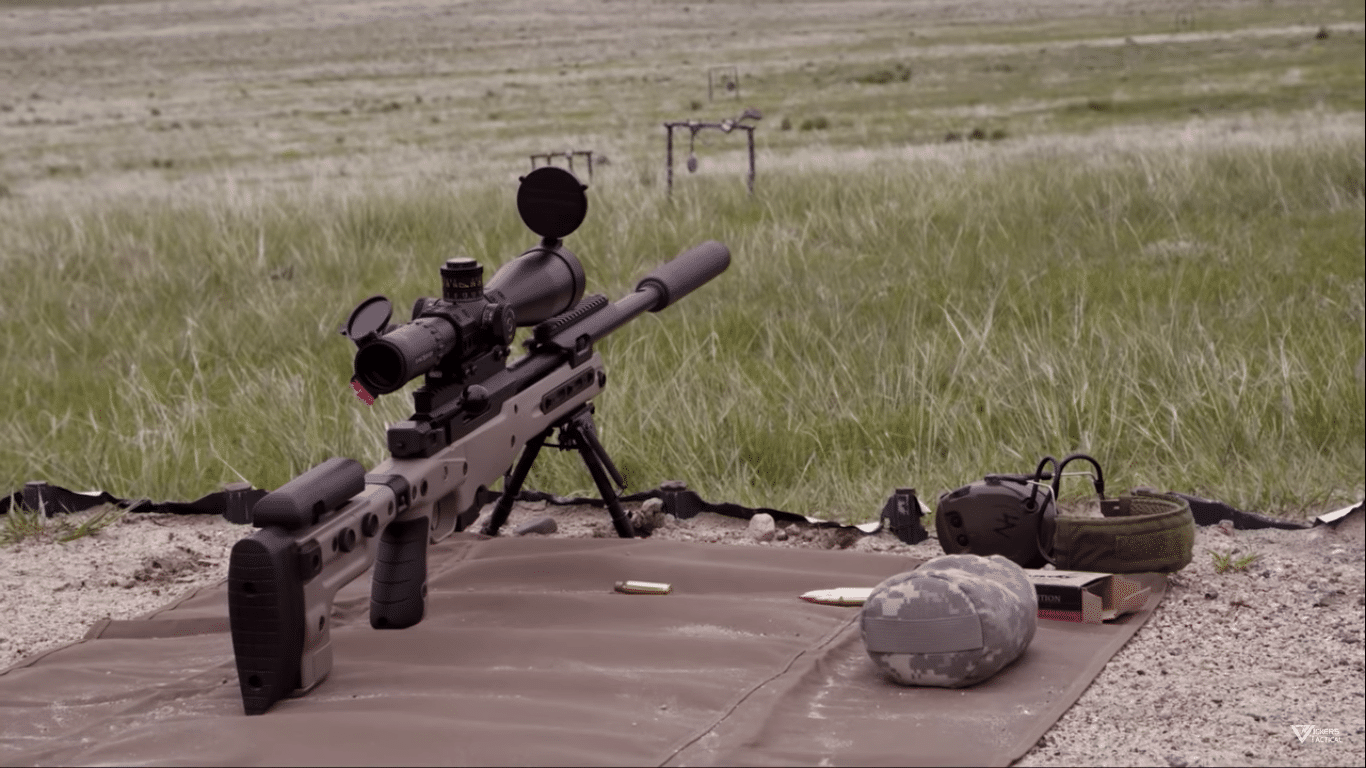 (Vickers Tactical/YouTube)
Vickers is going to use two different Accuracy International rifles. The Schmidt Bender .308 Winchester, suppressed and mounted with a 5 to 25 spur mount, using quantity Amex and 168 grain projectiles.
Next, will be the AX 50 with Raufoss rounds, on top is night force 5 to 25, suppressed and spur mounted. Vickers first shoots the first .308 Winchester followed by .50 Raufoss rounds.
A GoPro camera was able to bring out the best of both shots as it was able to slow down the footage enough to show just how amazing and powerful these rifles truly are.
Vickers fires the .308 and hits the ice block. Wham! The block is gone! That block of ice couldn't even come close to withstanding the power of that gun. Vickers and the crew admit that the gun did a lot more damage to the ice block than they ever thought it would. It was completely disintegrated after the shot.
Next, a new ice block was set to endure the wrath of the .50 Raufoss rounds. Vickers fires and hits the block dead center. The bullet went right through the block and tears it in half, destroying one half but the other half still stands. By no means was the second bullet as impressive as the .308 was.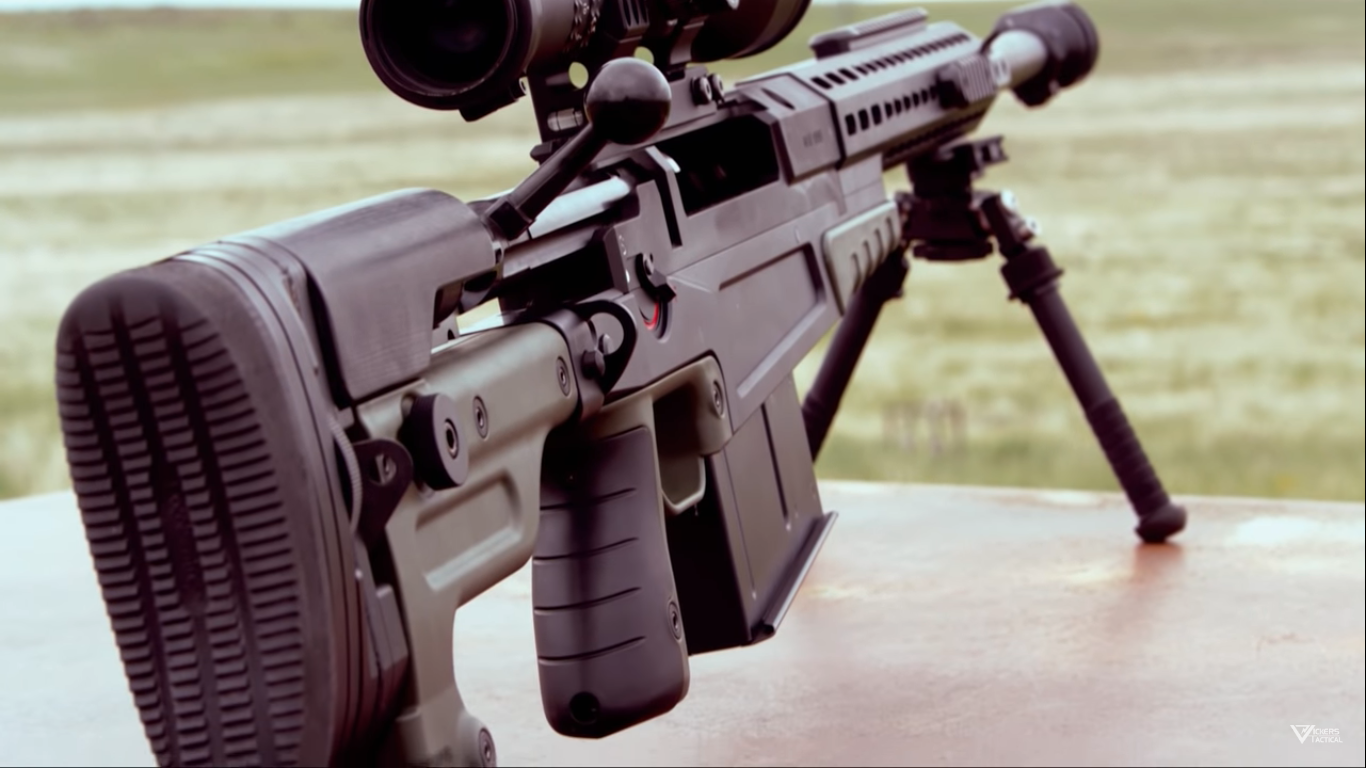 (Vickers Tactical/YouTube)
Vicker's theory is that the 168 grain projectiles from the .308 dumped all of their energy into the block of ice causing it to explode and again he admits that the .308 was quite impressive and the damage from the .50 was interesting because it blazed through the brick so quickly that it left half of the block behind. The .308 wasn't as fast, which is why it just imploded upon impact.
Vickers said, "It just goes to show you that one good test is worth 1,000 expert opinions." He said that he and the guys were placing bets on what the guns would do, in terms of damage, and boy, were they off. It was evident from the video that the .308 did more than impress them and it surely packed a punch that they weren't expecting.