Kris "Tanto" Paronto, is a former U.S. Army Ranger who was in Benghazi, Libya and helped save 20 Americans during the September 11th, 2012 terrorist attack that killed Ambassador Chris Stevens, Foreign Service Information Officer Sean Smith, and former Navy SEALs Glen Doherty and Tyrone Woods.
Tanto has announced a new nationwide campaign, Leading from the Front (view introduction splash page here), to tell the American people the truth about the Benghazi attacks, Hillary Clinton and the dangers of radical Islam and ISIS.
Tanto told American Military News,
"The battle against radical Islam is a battle for Western civilization. I saw firsthand in both Benghazi and around the world the evil that is determined to eradicate our way of life. I believe that this new campaign I'm undertaking, 'Leading From The Front' is about preserving peace, stability and freedom around the world, and holding both Democrats and Republicans accountable."
[revad1]
Tanto urges the American people to wake up Washington and hold Hillary Clinton accountable for her lies during and after the Benghazi attack and to join his campaign to take action against radical Islam and the dangers it brings.
Tanto says radical Islam is looking to tear down Western values at whatever cost is necessary and the American people are turning a blind eye to the Middle East and U.S. politicians who lie, deceive, ignore and placate the threat.
Many who have read Mitchell Zuckoff's book "13 Hours" which Tanto assisted with or who have watched the new hit blockbuster film "13 Hours" based on the book and directed by Michael Bay about the Benghazi attack and in which Tanto is portrayed, say that it is glaringly obvious that Obama and Hillary Clinton have lied about Benghazi.
Parents of some of the victims of Benghazi have spoken out repeatedly saying that Hillary Clinton lied to their faces and they want answers. In addition to the parents – politicians, activists and civic leaders demand that Hillary Clinton be held accountable for her lies.
Tanto was on Fox News' Hannity to launch the campaign.
https://youtu.be/8AVcqhhuqYM?t=26m19s
Here is the trailer for 13 Hours: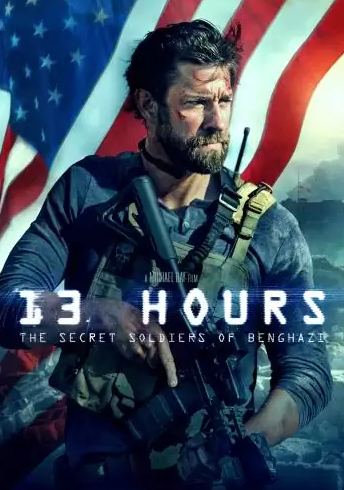 Hillary Clinton blamed the Benghazi attack on an anti-Islamic YouTube video and not as a planned terrorist attack. However she told other world leaders and her family the opposite and knew that the attack was planned by terrorists. Her intentional and documented plotting and lying to blame the attack on a random YouTube video is one of the largest scandals in U.S. State Department and American history.
Hillary Clinton is also being investigated by the FBI for purposefully and blatantly lying about and ignoring security protocol while she was Secretary of State. She stored all her emails in an unprotected location which is a gigantic national security breach. Because her emails were unprotected and she ignored repeated warnings about protocol, hackers from across the world, helping foreign governments, gained access to her emails which contained top-secret and secret classified information.
Hackers are now bragging about hacking in and accessing all her data.
Now hacker groups are threatening to release all the heavily classified information.
The Benghazi diplomatic location had been asking for increased security for months, but the State Department, which at the time was led by Hillary Clinton, never gave additional security despite the numerous pleas for it and constant warnings.
Tanto's security team was given the stand down order by a top CIA official when the attack occurred. He says that there 100% was a stand down order given to them several times during the attack. Several assets were available to rid the area of the jihadis but an order never came through from Hillary Clinton's State Department.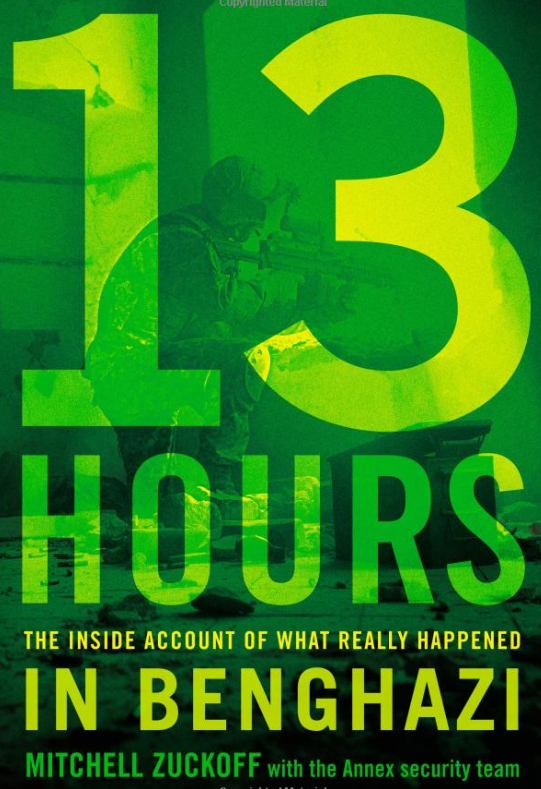 The popular tactic of President Obama and Hillary Clinton of "leading from behind," does not work, Tanto says, "It's time to lead from the front."
You can view the campaign here.