Last week we told you about the shocking footage of a veteran being jumped at a red light for his motorcycle. Luckily the vet was able to fend off the criminal who has now been identified as Joshua Monigold.
[revad1]
The veteran too has been identified as Afghanistan vet Brandon Jenkins. Even though he was able to fight off the thief, Monigold ran over Jenkens' bike as he tried to run from law enforcement.
Due to the damage done to his bike, he set up a GoFundMe page to help fund a new bike. That is, until a local dealership stepped up: Kelly's Kawasaki in Mesa.
"There was a big fear that I wasn't going to be riding for a long time and Kawasaki stepped in and they donated me this gorgeous motorcycle."
So what will he do with the GoFundMe money? Jenkins plans on donating it to an elderly woman who had a similar situation. Any remaining funds will go to the Wounded Warrior Project.
Monigold was wanted for a felony hit and run and is now being charged with attempted robbery and attempted theft.
Here is Jenkins getting the keys to his new ride!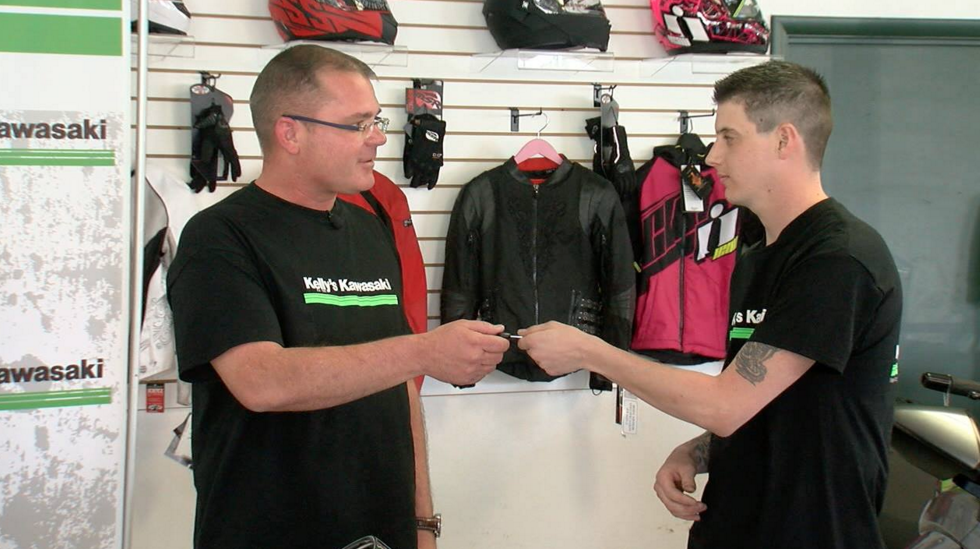 What should Monigold's punishment be? Sound off in the comments below!