(WATCH) A Look At The Most Powerful Gun Ever Fired – The M65 Atomic Cannon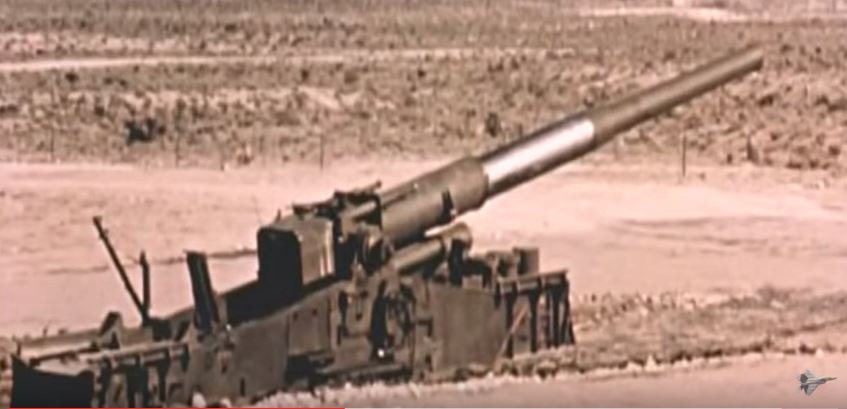 Atomic Annie, the most powerful gun ever fired.
The United States Department of Defense has developed some incredibly powerful weapons. During the 50's, it became evident after the Korean War that Russia wouldn't be an ally but a formidable foe. With the strategic advantage of possessing nuclear technology that nobody else had right at that time, the most powerful gun was created: the M65 Atomic Cannon.
Nicknamed Atomic Annie, it was a towed artillery piece developed in the early 1950s, at the beginning of the Cold War, and fielded by 1953 in Europe and Korea. Capable of firing a 15 kiloton nuclear warhead – about the same size as the bomb dropped on Hiroshima – a distance of 7 miles. It was fired only once, and it stands today as the most powerful gun ever fired.
What do you think is the most strategically important weapon ever developed? Share your opinions and comments in the section below!