In this month's issue of Dabiq, ISIS' glossy print magazine, the terror group admitted that one of their most feared members did in fact die in a U.S. air strike in Raqqa, Syria.
[revad1]
His name is Mohammed Emwazi, aka Abu Muharib al-Muhajir, but you may know him best by his nickname: Jihadi John.
This young man who spent most of his childhood in London, joined ISIS in 2012 and quickly made numerous appearances in beheadings that shocked the world. Most notable was his beheading of U.S. journalist James Foley.
He began his trip to radicalization in 2009 and was detained a couple times by Tanzanian and British authorities before eventually heading to Syria.
Below is the page of the magazine showing his unmasked face and confirming his death: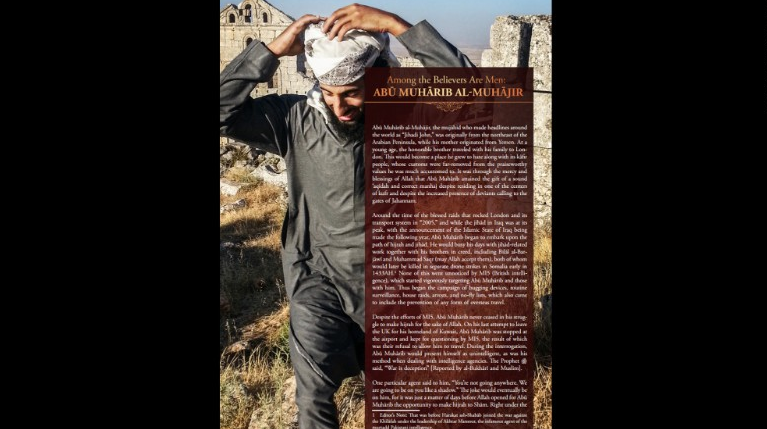 ______________
From CNN:
ISIS has confirmed the death of "Jihadi John" — aka Mohammed Emwazi, aka Abu Muharib al-Muhajir — in the latest issue of its Dabiq magazine.
U.S. officials said in November that they were reasonably certain the English-speaking voice of the terror group had been killed in a targeted drone strike in Raqqa, Syria, ISIS' de facto capital.
The confirmation in Dabiq was the first time ISIS addressed the militant's death. The magazine told the story of his journey into ISIS in a two-page article and reported that he was killed instantly by the drone strike.
What do you think made ISIS finally confirm his death? Share your thoughts in the comments below!