American Military News is one of the fastest growing military and foreign affairs news agencies in the world. Launched in June 2015 and headquartered in New York City, its mission is to accurately report on all issues related to the U.S. military, global foreign affairs, current events and lifestyle topics.
To contact American Military News please email [email protected]
Our Team
CEO: Kellen Giuda is CEO of American Military News. He owns and operates an operations management firm in New York City. Previously, Mr. Giuda served as National Coalitions Director for former Speaker of the House Newt Gingrich's presidential campaign. Prior to that, he was a Project Manager at an architecture firm in downtown Manhattan. He grew up in a large Navy family.
Mr. Giuda is a member of the Society of Professional Journalists (SJP) and the Online News Association (ONA).
CTO: Rob Abraham is CTO of American Military News. He is an executive at a major technology firm in Chicago. Abraham previously built and sold a successful technology company. Prior to that, he served as a U.S. Navy Master-at-Arms and managed several technology companies in the Chicago area.
News Director: Melissa Leon is the News Director of American Military News and lives in New York City. Melissa was an award-winning journalist and blogger in New Jersey for several years before she and her husband opened a CrossFit gym in Manhattan, which she manages and operates. Melissa is a proud military wife – her husband is currently an officer in the Army, and he deployed to Afghanistan in 2012. They live in Brooklyn with their Giant Schnauzer.
Ms. Leon is a member of the Society of Professional Journalists (SPJ) and the International Association of Professional Writers and Editors (IAPWE).
Gear Editor & Travel Correspondent: Dan Sharp is the Gear Editor and a travel correspondent for American Military News. Prior, Mr. Sharp served as an Infantryman in the U.S. Marine Corps. He deployed multiple times to Iraq and Afghanistan.
Staff Writers: Staff writers for American Military News are based in New York and around the United States.
Advisory Board
American Military News Advisory Board is comprised of a growing number of successful military, corporate and media. The Advisory Board currently stands at eight people.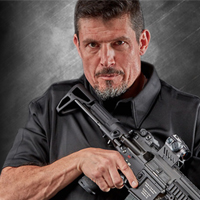 Kris "Tanto" Paronto – Hero of Benghazi attack, former Ranger, 2nd Battalion, 75th Regiment, Security and Military Consultant
Paronto was part of the CIA annex security team that responded to the terrorist attack on the US Special Mission in Benghazi, Libya, September 11th, 2012, helping to save over 20 lives while fighting off terrorists from the CIA Annex for over 13 hours. Mr. Paronto's story is told in the book "13 Hours" written by Mitchell Zuckoff and his five surviving annex security team members.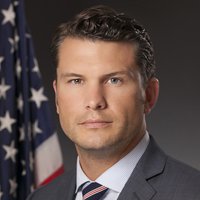 Pete Hegseth – Fox News Host, Soldier and former CEO of Concerned Veterans of America
Major Hegseth has deployed three times since 9/11, most recently returning from Afghanistan where he was the senior counterinsurgency instructor at the Counterinsurgency Training Center in Kabul from 2011-2012. Hegseth previously served in Iraq with the 3rd Brigade of the 101st Airborne Division for their 2005-2006 deployment, serving as an Infantry Platoon Leader in Baghdad in 2005, and as a Civil-Military Operations officer in Samarra in 2006. He also served in Guantanamo Bay for a year guarding detainees. Hegseth holds two Bronze Stars and a Combat Infantryman's Badge for his time in Iraq and Afghanistan.
As a FOX News contributor, Major Hegseth appears regularly on the channel—guest hosting FOX & Friends frequently and regularly providing commentary on The Kelly File, Outnumbered, and America's Newsroom. Hegseth is also a frequent contributor to FOX Business, National Review and FOXNews.com.
Major Hegseth previously served as the Chief Executive Officer for Concerned Veterans for America (CVA) from 2012-2015, the largest conservative veterans and military families organization in America.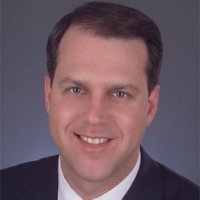 Michael Krull – President & CEO of CRA, Inc.
Michael Krull is President and CEO of CRA, Inc., a managed services firm focused on the homeland security and national defense market and is an adjunct professor teaching politics and public policy at Georgetown University.
Previously, Mr. Krull was the national campaign manager for Newt 2012 and held international executive positions in various capacities. He was appointed to senior positions by President George H.W. Bush, working at headquarters and in the field on interagency civil-military-NGO humanitarian issues and crises in Africa, Asia, Eastern Europe, the Middle East and the Americas at the U.S. Agency for International Development. Michael has worked in the White House Advance Office (Reagan and GHW Bush).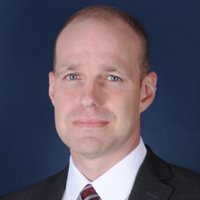 Reggie Gibbs – Former Marine and Insurance Executive in New York City
Mr. Gibbs currently works for a major insurance carrier based in New York City, where he manages and underwrites risk mitigation solutions for international and domestic security perils, to include Political Risk, Political Violence, Terrorism, Kidnap for Ransom & Extortion, Workplace Violence, and Cyber Data Breaches.
Previously, Mr. Gibbs served as an infantry officer in the U.S. Marine Corps where he completed four overseas deployments, to include two combat tours in Iraq. Following his time in the Marines, he served in a policy role at The Pentagon, and as Director of International Programs for Business Executives for National Security (BENS), a Washington D.C.-based security-centric think tank. At BENS Mr. Gibbs oversaw all of that organization's outreach and engagement with the U.S. military.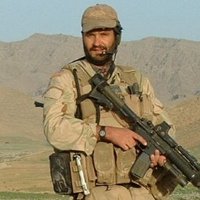 Scott Mann – Green Beret (Ret.), Founder of Warrior Voice
Scott Mann is a retired Green Beret and CEO and Founder of Warrior Voice. His best-selling book Game Changers, examines new ways to defeat violent extremists where they live and work, with less U.S. blood and treasure, with a call to all citizens to demand policy and strategy change toward winning this war.
J.D. Gordon – Navy Commander (Ret.), Pentagon Spokesperson & Presidential Campaign Advisor
J.D. Gordon is a former Pentagon spokesman who served under Secretary Donald Rumsfeld and Secretary Robert Gates from 2005-2009. He has also served on three Republican presidential campaigns as a full time senior National Security & Foreign Policy Advisor.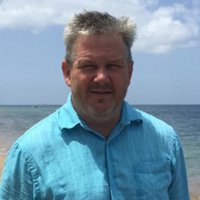 L. Todd Wood – Special Operations Pilot, Bond Trader & Author
As a Special Operations pilot, L. Todd Wood flew missions supporting Seal Team 6 and Delta Force.
After separating from the U.S. Air Force, he pursued a second passion in finance and became an accomplished international businessman. Todd is the author of four historical thrillers, several short stories and is a sought-after security and political analyst by media outlets in America and overseas.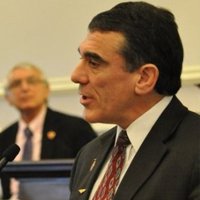 Brandon Giuda – Navy Captain (Ret.) and Entrepreneur
Brandon is a retired Navy Captain, entrepreneur and attorney. After graduating from the U.S. Naval Academy, he served on active duty in the P-3 community as a Naval Flight Officer, Tactical Coordinator, Mission Commander and Wing Weapons Officer.
Following ten years of active service, he served 15 years in the Naval Reserves, with highlights as Commanding Officer of Naval Reserve Tactical Support Center 0793 and Air Operations Training Officer for Commander Cruiser Destroyer Group II, Norfolk, Virginia.
Following active duty, Brandon entered and excelled in the business world, starting and building a number of small businesses, while also obtaining his law degree at Boston University Law School. Besides practicing law in New Hampshire, Brandon also was elected and served one term in the New Hampshire House of Representatives.
Opinion Contributors Have Included:
Congressman Mike Pompeo (Currently CIA Director)
Congressman Paul Cook
Congressman Lee Zeldin
Congressman Brad Wenstrup
General Paul McGillicuddy
Brigadier General Andrew F. Hutchinson
Gen. (Ret.) David A. Morris
TN Senator Mark Green
Fmr. Pentagon Spokesperson J.D. Gordon
President, Frontiers of Freedom Institute George Landrith
Col. (Ret.) Jay Delancy
Col. (Ret.) JW Deloach
Army Staff Sgt. & Silver Star Recipient David Bellavia
Veteran Bryce Burton
Army Sgt. (Ret.) Theresa Giarratano
Air Force Special Operations Pilot Todd Wood
Founder, Gold Star Siblings, Karen Hickman
Green Beret, Speaker, Scott Mann
CEO, Amazing.com Matthew Clark
Air Force Captain Jerry Gay
Army Special Forces (Ret.) Ken Benway
S. Army (Ret.) Ken Doyle
Army Helo Pilot, Embry Riddle Instructor Melissa Gresham
Army NCO (Ret.) Kenneth Depew
Army Spec Ops Sean Linnane
Author Dan Wos
Army SERE Instructor Ace Baker
Military Historian Richard Lowry
Army Airborne Scott Fadner
Korean/Vietnam War Vet Brooks Outland
Middle East Women Rights Activist Sayeh Hassan
Marine Veteran Paul (Alex) Bartel (Latreb)
Army Veteran Jon Britton
Marine Veteran Matthew Adams
Founder, Cold Dead Hands Patrick James
Author David Stuligross
Cdr LE (Ret.) Chris Wagoner
Writer Brandon Wright
Marine Veteran Joel Galford
Navy Veteran Keegan Curty
Marine Veteran David Edder