20-year-old US Marine killed in Camp Pendleton accident
No details of the accident were available yet; the Marines said the accident is being investigated.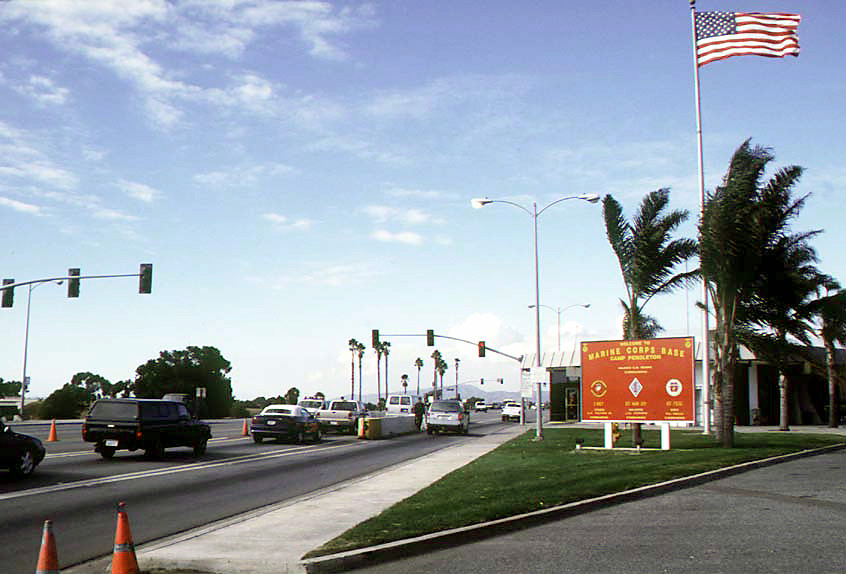 (The main gate of Camp Pendleton. This is the main road for traffic into the base. This gate has been open and manned by Marines 24 hours a day since 1942.)
U.S. Marine Lance Cpl. Cody Haley, 20, has died following a fatal "accident" at U.S. Marine Corps Base Camp Pendleton in North San Diego County, California.
The Marines announced Haley's death on Saturday. There were no other details about the accident.
Haley was severely injured and pronounced dead at the scene of the accident, the Marines said.
The Iowa native deployed with the 11th Marine Expeditionary Unit in March of last year. He was assigned to the 1st Marine Division.
"We are heartbroken at the tragic loss of a member of the Marine Corps family, and we will do all we can to comfort the family, friends and colleagues of the deceased," a USMC press release stated, a local ABC news affiliate reported.
Haley's awards included the National Defense Service medal, the Global War on Terrorism Service medal and the Sea Service Deployment ribbon.
The incident is being investigated.
[revad2]