Watch U.S. Soldiers Train The Ukrainian Army To Fire Rocket-Propelled Grenades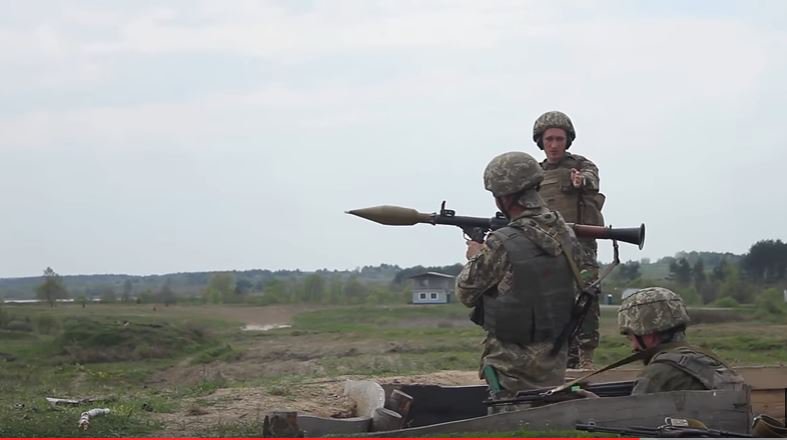 The U.S. Army 45th Infantry Brigade Combat Team ("Thunderbird") is a modular infantry brigade combat team of the headquartered in Norman, Oklahoma that is part of the Oklahoma Army National Guard. An infantry brigade combat team is the basic deployable unit of maneuver in the U.S. Army, containing combat support, combat service support units, and organic artillery support, giving it all the necessary tools to sustain its operations away from its parent division.
This video contains footage when Ukrainian Army Soldiers train to fire RPG-7 and RPG-22 rocket-propelled grenades under guidance of U.S. Army instructors from the 45th Infantry Brigade Combat Team at Yavoriv Combat Training Center, Ukraine on May 4, 2017. The Ukrainian Army, 1st Airmobile Battalion, 79th Air Assault Brigade is paired with soldiers from several nations dedicated to improving professionalism within the Ukrainian military.
Check it out for yourself: