(VIDEO) Learn What It Takes To Become A U.S. Marine, Part 3
The end is finally here, but the training is far from over. One last test stands between the recruits and the title of United States Marine: "The Crucible." It is the culminating event that tests all the skills the recruits have learned during their time at Marine Corps Recruit Depot (MCRD). The test offers only hunger and forced marches, little food and next to no sleep over the span of almost 54 hours. It will test the future Marines on their skills, not only as an individual, but as a member of a team and platoon.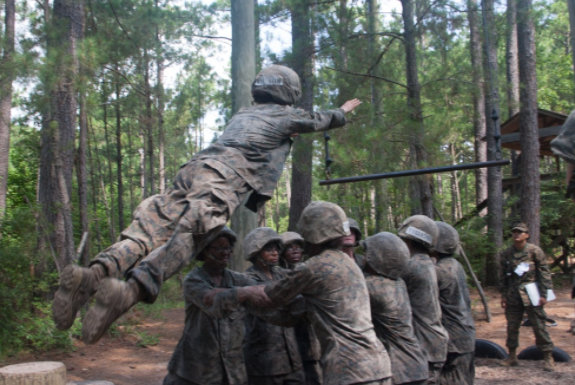 In this final culmination, the recruits will march almost 48 miles with almost 50 pounds of gear and equipment. There will be only four MRE's (Meals Ready to Eat) per recruit to last them the duration of the 54 hours. The physical challenges, however, are only one part of the crucible. Many of the challenges are also mental, such as any one of the 29 team building exercises along the way. Recruits must pause at each, and as quickly as possible they must work together as a team to solve a complex situation. Of course, during these training scenarios, drill instructors monitor the recruits closely to see who takes command and demonstrates leadership capabilities.
Check out the video below to watch and learn more: