Watch Marine One Arrive & Depart The USS Gerald R. Ford During President Trump's Visit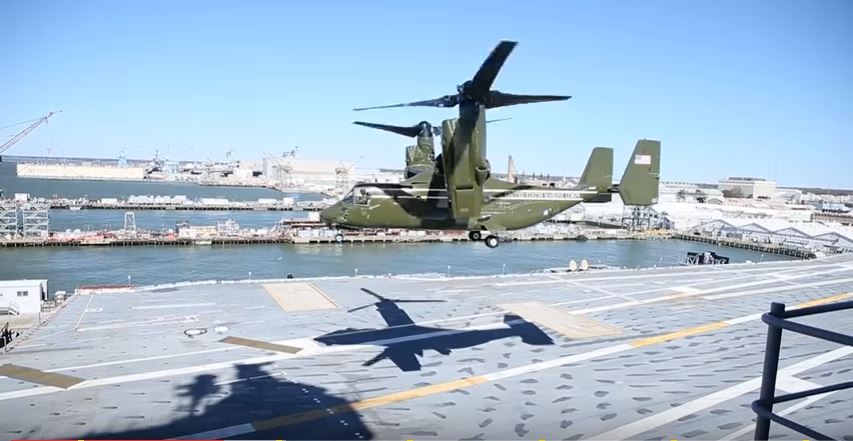 The USS Gerald R. Ford (CVN-78) is the lead ship of a class of supercarriers being built to replace some of the U.S. Navy's existing Nimitz-class carriers. Considered the future of the U.S. Navy's aircraft carriers, the new vessels have a hull similar to the Nimitz carriers, but introduce technologies that have been since developed such as the Electromagnetic Aircraft Launch System (EALS), as well as other design features intended to improve efficiency and reduce operating costs, including reduced crew requirement.
If you have tips you want American Military News to investigate please email [email protected]. Your identity will be protected.
Named after the 38th President of the United States Gerald R. Ford, whose World War II naval service included combat duty aboard an aircraft carrier in the Pacific Theater, the CVN-78 is still currently a pre-commissioning unit (PCU) expected to be commissioned into the U.S. Navy in 2017. This video contains footage of current U.S. President Donald J. Trump's arrival and departure aboard the Ford during a Pre-Commissioning presidential visit.