Watch A F-4 Phantom Helmet Cam During A Two-Ship Airshow Demo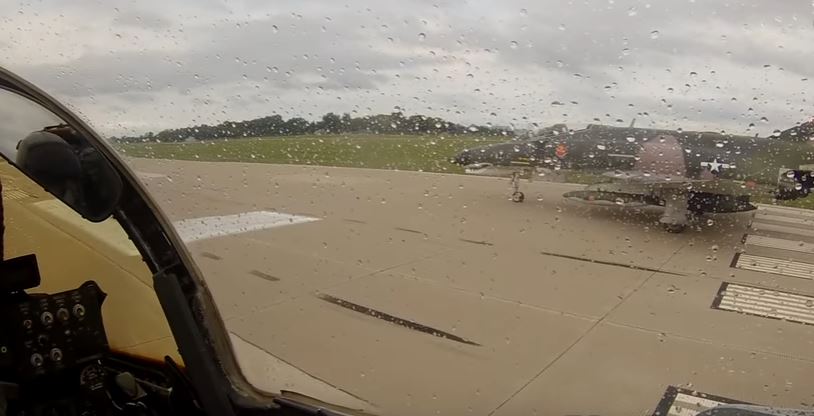 The McDonnell Douglas F-4 Phantom II is one of the most impressive fighter jets to have ever existed. The recently retired former official interceptor of all the three major military aviation components was finally bid farewell this past December while aboard Nellis Air Force Base. However, it did not go into retirement before having held every possible world record for transoceanic supersonic jets at the same time. Before there was the F-35 Lightning II JSF, with its all-around concept of being the official air superiority fighter jet of all the U.S. military branches, there was the F-4 Phantom II.
Holder of 16 world records, including for speed and altitude, the F-4 performed every combat aviation role that there is, and was the only fighter jet to see combat in both the Vietnam War and Operation Desert Storm. This is the equivalent of a sprinter taking part at the Olympic level in events more than 20 years apart. The Phantom II was so incredibly impressive and adaptable, that it was not only the official air superiority supersonic jet interceptor aircraft/fighter-bomber of the U.S. Navy, U.S. Marine Corps, and U.S. Air Force at the same time, but also of the U.S. Navy Blue Angels and the U.S. Air Force Thunderbirds air show squadrons simultaneously. Here we invite you to climb inside the cockpit of a QF-4 Phantom during a section takeoff, two-ship airshow demonstration, and departure from the 2016 EAA AirVenture airshow in Oshkosh, WI. Keep your eyes on the lead aircraft and follow through the takeoff, high speed pass, photo pass, and dirty pass over the crowd below.
Check it out!