(VIDEO) Watch U.S. Marines Engaged In Combat Operations In Iraq After Overthrowing Saddam Hussein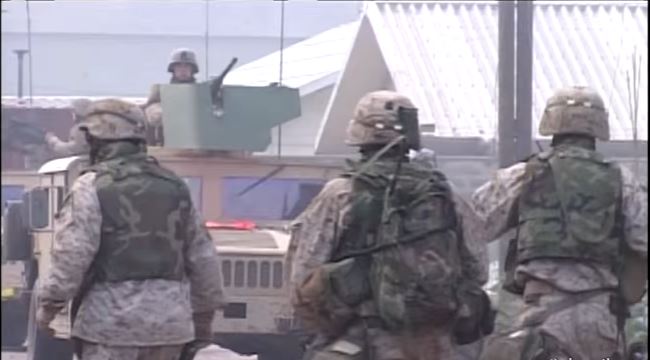 The 21st century has been severely marked by a prolonged period of war, conflict, and a seismic change in the world order established during the previous century, starting with the infamous and vile September 11, 2001 attack in America. Not since the 19th century, blood have been spilled in American soil as a byproduct of war. These events produced a response so massive from the United States and its allies, that nothing was the same after that. Part of these efforts were two major wars spawning simultaneously over many years thousands of miles away from the homeland.
One of such war was the 2003 invasion of Iraq, which signaled the start of the Iraq War, or Operation Iraqi Freedom as it was dubbed by the United States. The invasion consisted of 21 days of major combat operations, in which a combined force of troops from the United States, United Kingdom, Australia and Poland invaded Iraq and deposed the Ba'athist government of Saddam Hussein. The invasion phase consisted primarily of a conventionally fought war which concluded with the capture of the Iraqi capital of Baghdad by American forces. This footage brings a compilation of such efforts by U.S. Marine forces.