Chilling Video Shows ISIS Children Playing Disturbing "Execution" Game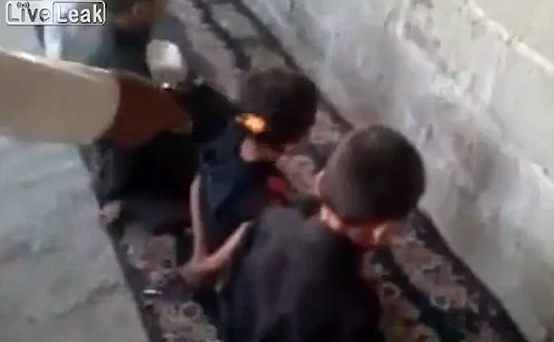 In a chilling short video ISIS children can be seen playing a disturbing game. "Execution" game.
The video was published by the Raqqa resistance group called RBSS and Iranian news agency Ahul Bayt back in May of 2014 and is said to have been obtained from ISIS.
The video shows children lined up on their knees facing a wall while other point fake guns at the back of their head. Even more disturbing is that the fake 'executioners' go on a rant about the hostages being "executed by the heroes in the Islamic State of Iraq and the Levant."
Watch the very disturbing footage below: