Paratrooper Inches From Death: Dangles From Flying Aircraft While Soldiers Rush To Save His Life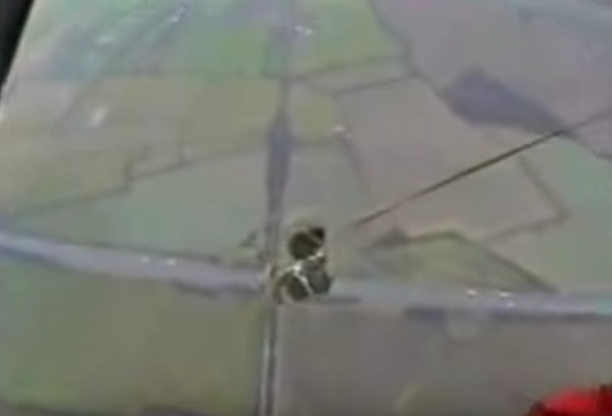 An Airborne paratrooper dangles from the back of a flying cargo ship after a standard jump goes wrong. The soldier's chute gets caught on the back of the aircraft. He is forced to hold on for his life while his fellow soldiers scramble to free him and save his life.
Luckily for him his fast-acting fellow British soldiers are able to attach a new chute before cutting the snagged line.
The jump takes place over a drop zone in south west England called Weston-on-the-Green. The paratroopers can be seen with their arms in a spread eagle position while exiting the tailgate.
Does the jerry-rigged new chute hold up to the stress of the jump? Watch the video and find out!
How would you react to save your fellow solider? Sound off in the comment section below!