Mother Of Benghazi Victim Calls Hillary "Liar" Directly On National TV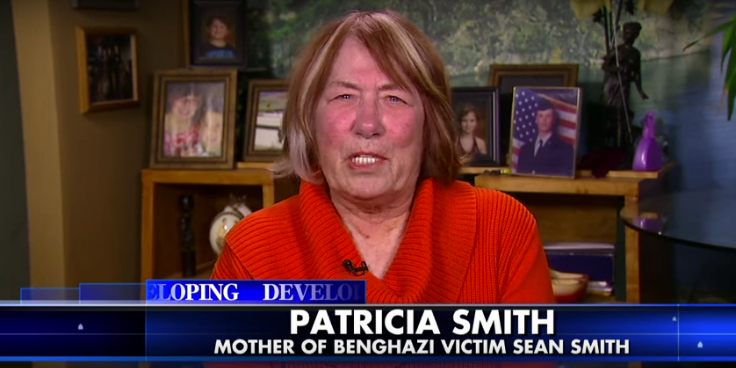 On Tuesday night, Megyn Kelly interviewed family members of the Americans that died in the Benghazi terror attacks in 2012.
If you have tips you want American Military News to investigate please email [email protected]. Your identity will be protected.
The interview came shortly after they had seen the newly released film "13 Hours: The Secret Soldiers of Benghazi." All were deeply emotional, but none exhibited it more than Patricia Smith, mother of fallen United States Foreign Service worker Sean Smith.
Patricia said she was unable to watch the whole film and left when the actor portraying her son came on screen. She then lashed into Hillary Clinton for lying to her face.
Watch the interview and emotional reaction to Hillary's lies here:
Do you believe Hillary Clinton has lied regarding the circumstances surrounding the Benghazi attacks? Tell us what you think in the comments below!