USS Arizona Pearl Harbor Survivors Renew Their Wedding Vows!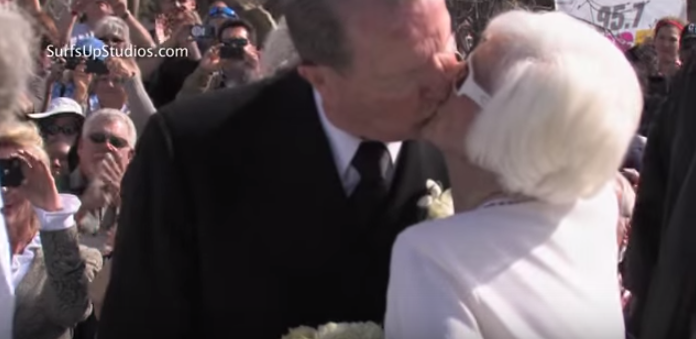 In an incredible ceremony in Pearl Harbor, HI USS Arizona survivors renewed their wedding vows in tribute to all the military couples and families that endured so much during WWII.
If you have tips you want American Military News to investigate please email [email protected]. Your identity will be protected.
These couples are a true inspiration and hearing their stories of love is heartwarming to say the least.
They are testaments of dedication and love. Some have been married as long as 70 years!
Watch the ceremony and tell us in the comments below about your own military love story!